Queens Lake Paddle and Plod
Posted by Discover Magazine Port Macquarie on 2 May 2018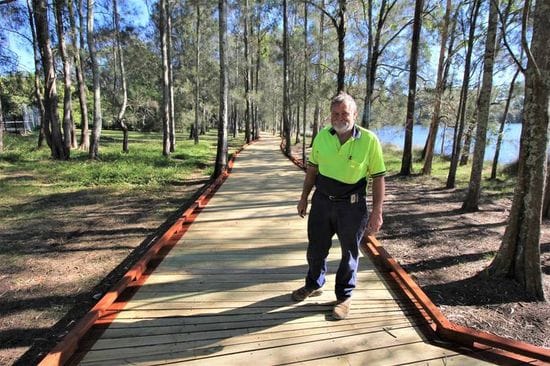 There are so many amazing places to visit on the Mid North Coast and we're here to help you discover them!
This week our #LocalTourGuide features our interview with Peter Nash, President of Creek to Creek Community Group all about the new event Paddle and Plod.
If Peter was your #TourGuide for the day there's one place he would take you - the picturesque Queens Lake. Peter dedicates his free time to coordinate and upgrade the Queens Lake Trail.
Queens Lake is a hidden gem. Quiet. Scenic. Beautiful. It's easy to miss as travellers follow the coastal route to the popular beaches of Greater Port Macquarie. But it's well worth the stop. There's plenty of picnic spots, lots of shade and kids can jump off the boardwalk or discover the hidden rope swing.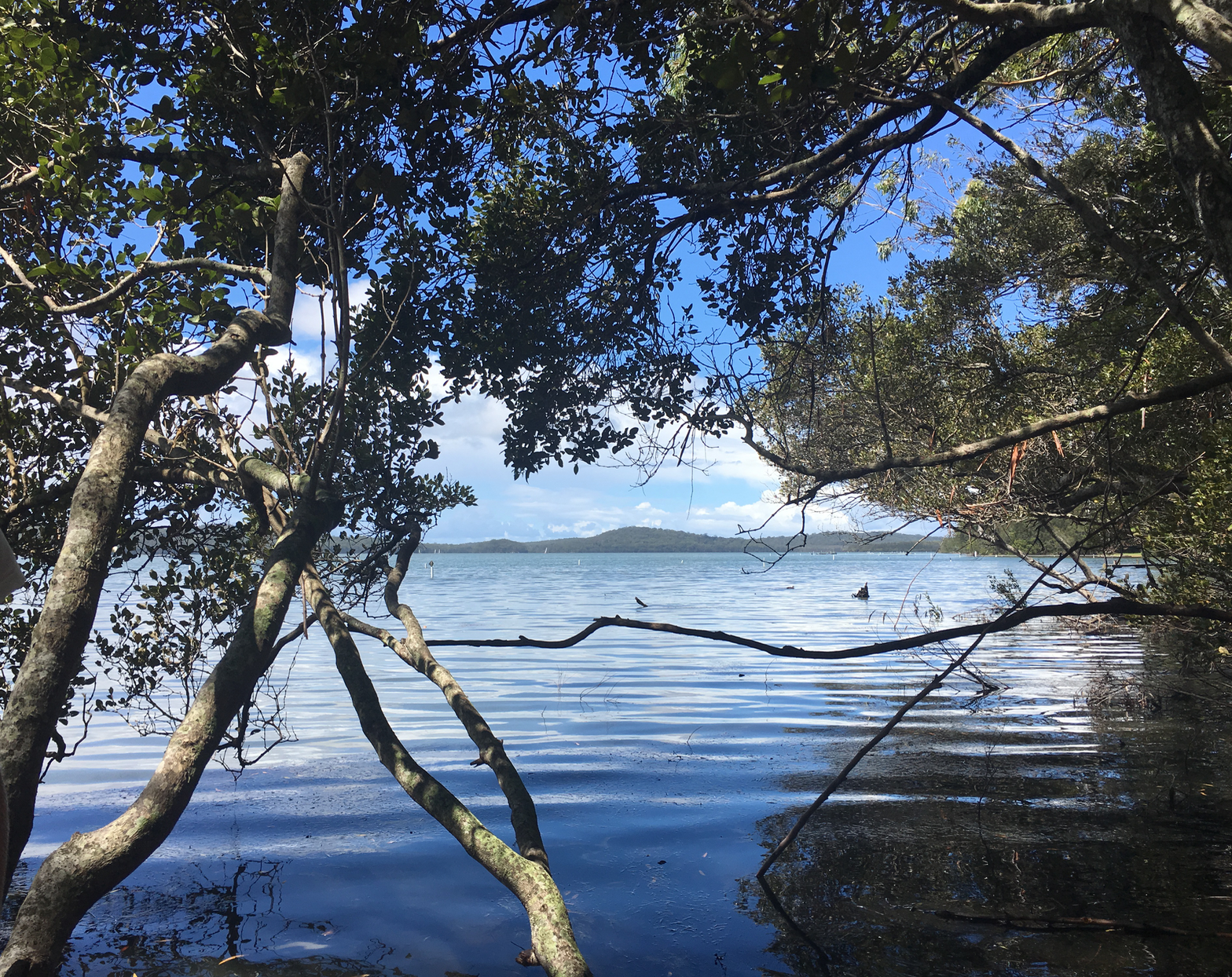 Peter and his team of volunteers have gradually transformed the Lake foreshore over the last two years. The project started in 2015 and the Creek to Creek will link up with the Beach to Beach Riverwalk. Thanks to the volunteers efforts the area is now more accessible for the local community and visitors to explore and enjoy. The boardwalk weaves around the lake through eucalypt forest, past mangroves and paperbarks.
Possibly the best way to experience Queens Lake is on the water itself. We talk to Peter about the Paddle and Plod - an exciting new family friendly event. Whether you like to paddle, plod or simply ponder the spectacular vista of Queens Lake - it's the perfect day out for locals and visitors.

The Paddle and Plod showcases the area and helps raise much needed funds to extend the Creek to Creek project. Can you tell us more?
Creek to Creek is a not for profit community group formed to restore and extend the Queens Lake Trail. On Sunday 20th May 2018 we're hosting a fundraiser at Queens Lake Sailing Club Reserve and Henry Kendall Reserve, Ocean Drive, West Haven. The Paddle and Plod is a challenge to encourage people to paddle the lake and to run or walk the trail to Henry Kendall Reserve. The activities at Henry Kendall Reserve include three legged races, sack races, fun games, a big chess and draught set, and a sausage sizzle.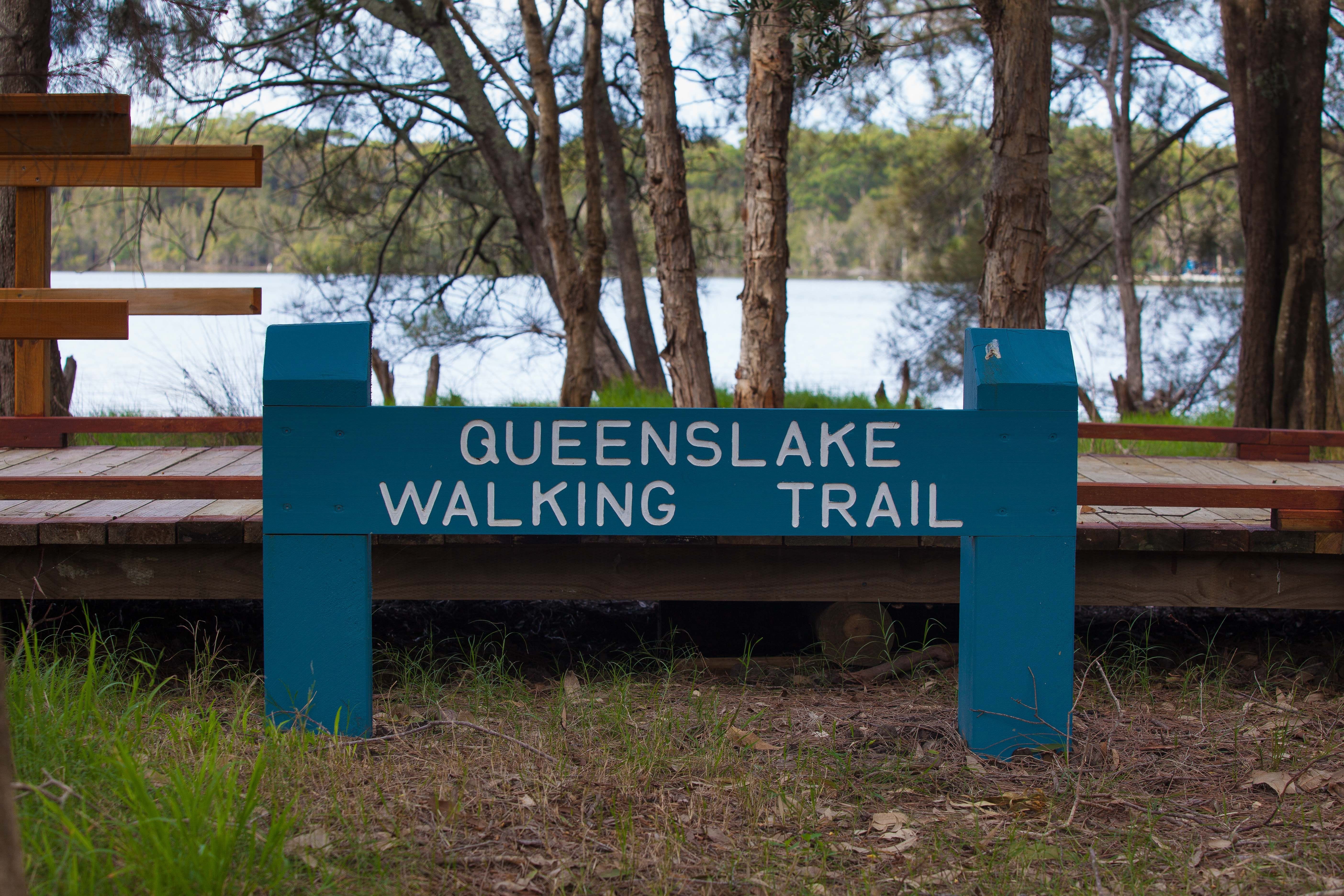 What is the entry fee for the Paddle and Plod challenge?
To enter the challenge it's $20 for adults, $15 for children and $60 for a family of four. Ticket price includes the Sausage Sizzle, a drink, 5 raffle tickets and a certificate of completion. If you'd like to experience the atmosphere without joining the challenge everyone is welcome to attend the free children's activities and Sausage Sizzle at the finish line at Henry Kendall Reserve.

Do people need to bring their own kayaks and paddle boards or will there be any to hire?
People will need to bring their own water vessel and don't forget your life jacket!
What's the ultimate goal for the Creek to Creek trail?
The ultimate goal of Creek to Creek is to see the trail extended from the Henry Kendall Road to the new Stingray Creek Bridge on Ocean Drive. The extended trail will be a combination of gravel and concrete paths and raised boardwalk for a distance of about 1.2 km along the foreshore behind the Catholic Church and the Bayside industrial bays and then along Haven Circuit onto Ocean Drive. The Trail will then meet up with the other two pathways in the area - Beach to Beach and Schools to Schools.
Can you let us know which parts of the trail are now wheelchair accessible?
We completed a section of raised boardwalk August last year, it was 150m long funded by Port Macquarie Hastings Council. It was designed to be wheelchair friendly with seating and great views of the lake. With a grant from Kendall Op-Shop we were able to lay a concrete path to connect it with Pelican Court West Haven (parking available). The Lakeside Aged Care Residence uses this area every Wednesday for their activities with up to a dozen wheelchairs. Any new work is built with mobility issues in mind.
How can people get involved in the Paddle and Plod?
We're asking people to email us to register so we can plan catering. The Paddle and Plod activities run from 10am to 3.30 pm at Henry Kendall Reserve. The Paddle starts at Queens Lake Sailing Club Reserve with registration at 9.00am for a 9.30am start.
The Paddle and Plod gives families an opportunity to paddle 3.5 kilometres on beautiful Queens Lake followed by a run, walk, jog, or plod, an easy distance of 3.2 kilometres along the new boardwalk into Henry Kendall Reserve. Everyone is welcome to take part.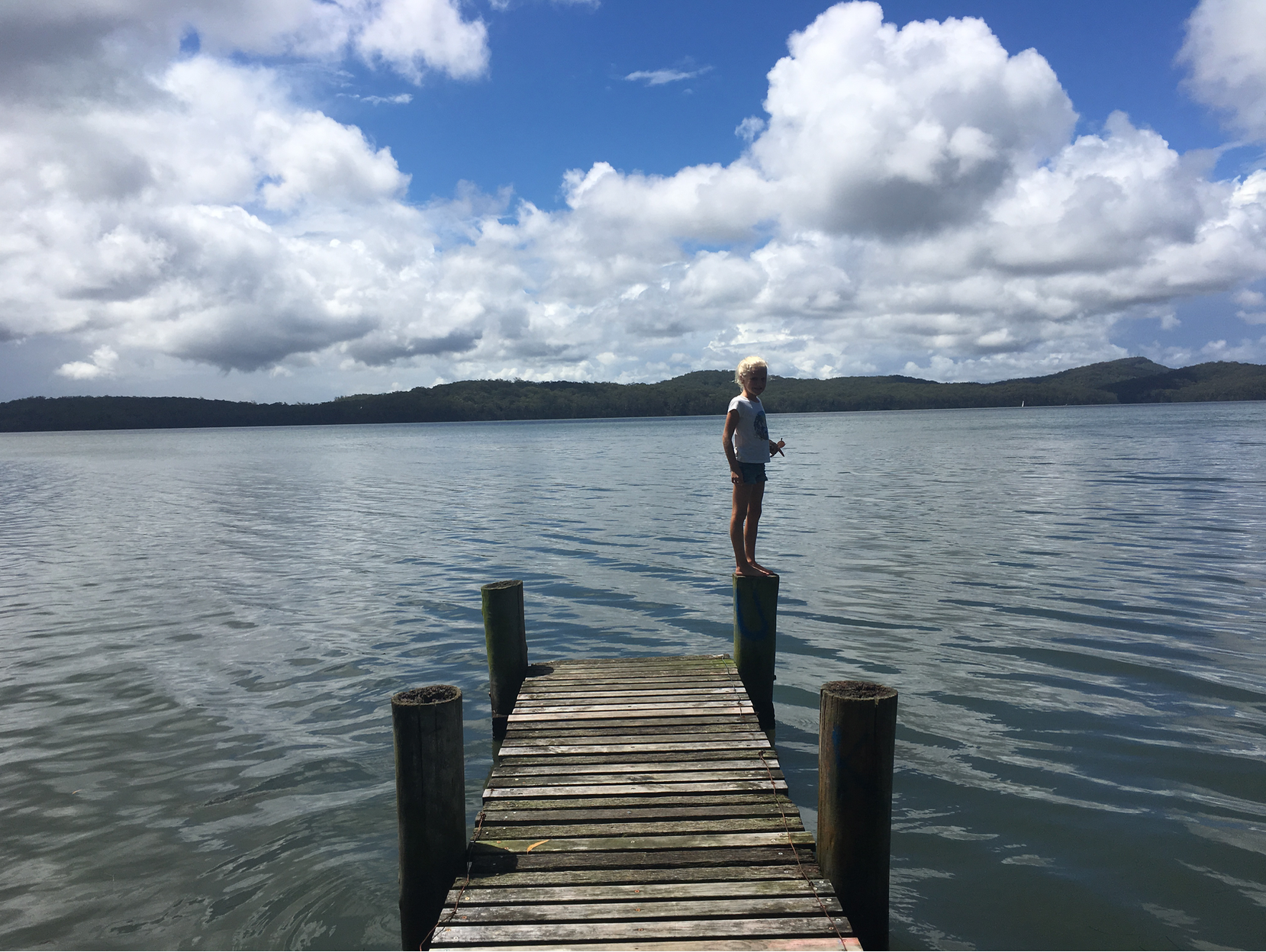 With all your community work and a job do you get any time off to enjoy being on holiday at home on the Mid North Coast?
Having a shop to run doesn't allow much time but we do enjoy camping at Swans Crossing at Christmas time and the odd weekend throughout the year. I enjoy inland camping. Swans Crossing is in the State forest out past Kendall. Swimming, bushwalking, campfires are just a few things to do.
And finally what's on your bucket list - if you could choose a destination anywhere in the world?
I am quite happy to stay in Australia. Australia has so much to offer.
We agree Peter, the Mid North Coast has so many amazing places to explore and discover why travel elsewhere! Add the Paddle and Plod to your calendar and bucket list to support this wonderful cause and discover the magic of Queens Lake. Like Creek to Creek on Facebook for updates.
If you'd like to be our featured #TourGuide contact andrew@discovermedia.com.au
Author:
Discover Magazine Port Macquarie
Post comment