Pick Your Own Strawberries
Posted by Discover Media Australia on 14 November 2017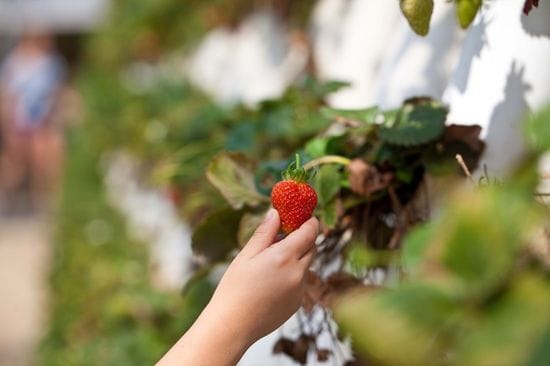 Ricardoes Tomatoes & Strawberries Farm is our most awarded tourist attraction.
Located on a sealed country road just moments off the new Blackmans Point roundabout on the Pacific Highway (look for Ricardoes signs 3km north of the Hastings River Bridge).
Ricardoes offers a fun family-friendly strawberry-picking experience: thousands of plump sweet juicy berries flourish year-round on 5km of vertical lattice frames, forming fragrant avenues to wander and choose your own harvest.
Free entry from 7am weekdays, 8am weekends, under cover of massive greenhouse canopies in case of wind or rain.
No bending, just reach out and pop them in your bucket. Pay only for what you pick. Littlies have berries right at arm's reach, seniors too.
Fascinating free farm tours at 11am weekdays - no booking needed, just turn up - with walks and talks via towering Jack & the Beanstalk tomato vines.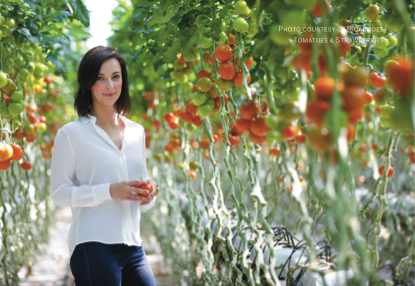 Virtual tours all day, every day. Budget meals and snacks at farmhouse-style Cafe Red, with fresh produce from brekkie onwards, from 9am 7 days.
Free tastings of Ricardoes' 30 medal-winning preserves. Gift/souvenir shop. Big sealed RV car park.
A warm welcome 364 days a year, to closing at 5pm.
Ricardoes Tomatoes & Strawberries
221 Blackmans Point Road
Blackmans Point
Ph: 02 685 0663
ricardoes.com
Author:
Discover Media Australia
About: Locally owned and operated by local husband and wife Andrew and Lucy Kowalewski, Discover Media Australia (DMA) is your go-to for tourism advertising and marketing.
Post comment