Hello Koalas Sculpture Trail
Posted by Discover Magazine Port Macquarie on 8 February 2021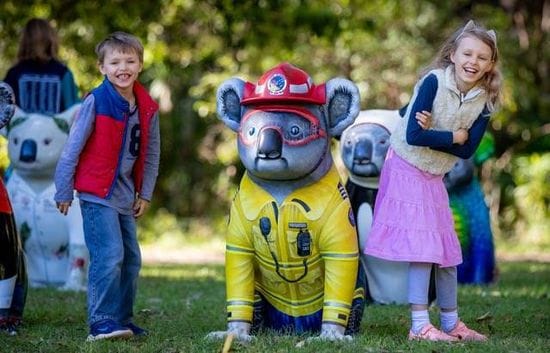 World First Koala Sculpture Trail
"Hello Koalas Sculpture Trail is a World First", says UK public art expert, Elaine Burke. "There is simply no other sculpture trail in the world quite like it and the
only one dedicated to koalas!"
Margret Meagher, Founder, Hello Koalas Sculpture Trail tells her story.

I thought of the idea for a sculpture trail in Port Macquarie in 2011, after moving from Sydney, following a lifetime working in tourism and the arts. The Sydney Opera House and Art Gallery of NSW were my second homes in those days.

Now life has come full circle as I look after a public art trail in my regional hometown and take my Hello Koalas sculptures on tour. Last year we visited the Royal Botanic Garden Sydney (October/ November 2019) for a travelling exhibition and in April 2021, we are exhibiting 22 Hello Koalas sculptures at the Australian Botanic Garden at Mt Annan, near Campbelltown.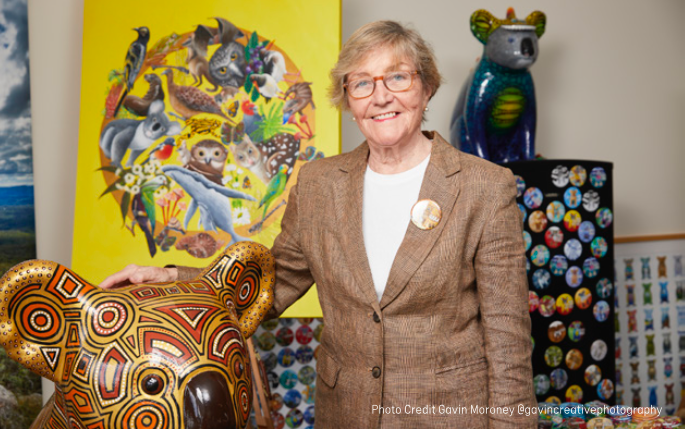 Tourism Award Winner for national tourism attractions
We have consistently won business and tourism awards since 2015 including the 2019 Regional Business Award for Excellence in Innovation and Gold for Cultural Tourism in the 2019 NSW Regional Tourism Awards which led us to the Australian Finals, achieving 4th place out of a field of 8 national tourism attractions.
Many people see our Hello Koalas as loveable personalities and it is not unusual to find small children feeding them fallen gum leaves for lunch.
When we started planning the Trail, we aimed to create 50 one metre high fibreglass sculptures but Hello Koalas is an infectious project and we now have 78 sculptures to share with our community and visitors to our region. And more are on their way in local artists' studios.

Sometimes our Hello Koalas sculptures go on tour so not all the sculptures are available to see when people visit but there are always 50+ Hello Koalas sculptures on display. We keep people aware of their movements on our website www.hellokoalas.com and we have a 24/7 Hotline so people can email (info@ hellokoalas.com), text or phone us with their queries (0416 641 482).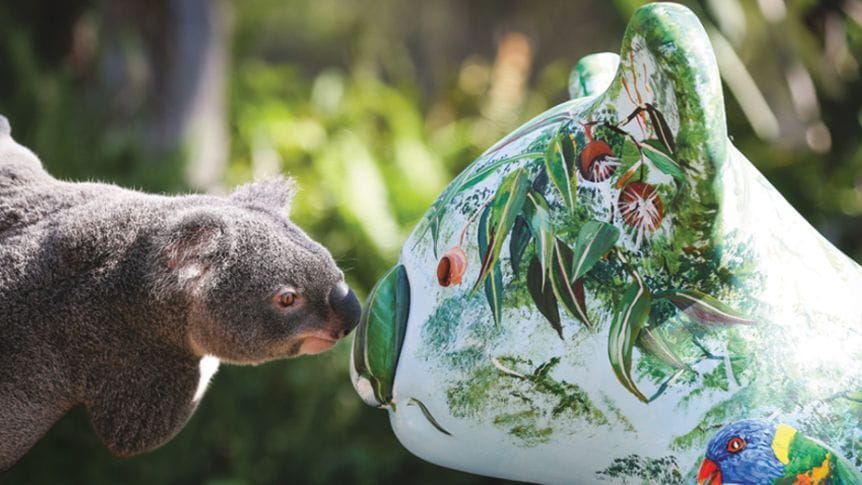 Snap a koala selfie @hellokoalas
We estimate that over 1 million people a year engage with our Hello Koalas sculptures in Port Macquarie hugging them, smiling at them, taking selfies and family photos with them and talking about them on Facebook, Instagram and TripAdvisor (#hellokoalas, @ hellokoalas).
TripAdvisor ranks Hello Koalas Sculpture Trail #3 of 44 Things to Do and #1 Sights and Landmarks in Port Macquarie. This social media coverage reinforces the fact that Hello Koalas sculptures are wondrous little characters, designed by talented Australian artists. And the sculptures love receiving the attention!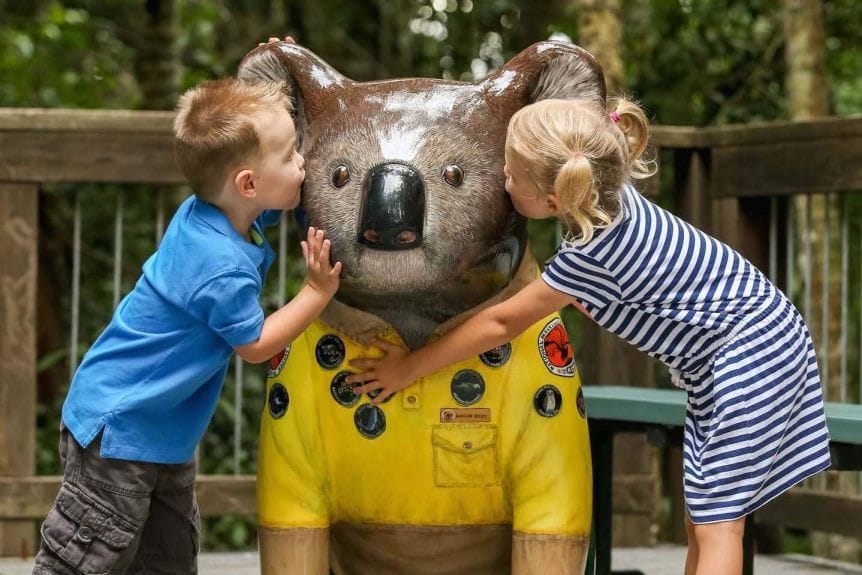 Annual Hello Koalas Festival September 2021
Each year we hold the Hello Koalas Festival and our 5th Festival will be held over Saturday and Sunday, 25 and 26 September 2021. The Festival highlight is the Hello Koalas Treasure Hunt, presented in association with our charity partner, Westpac Rescue Helicopter Service.
Discover 30 specially selected Hello Koalas and post your favourites on social media. Everyone who completes the Treasure Hunt is awarded a Certificate of Achievement and there are special prizes to be won, like helicopter flights over Port Macquarie.
Simply register online to join the Treasure Hunt.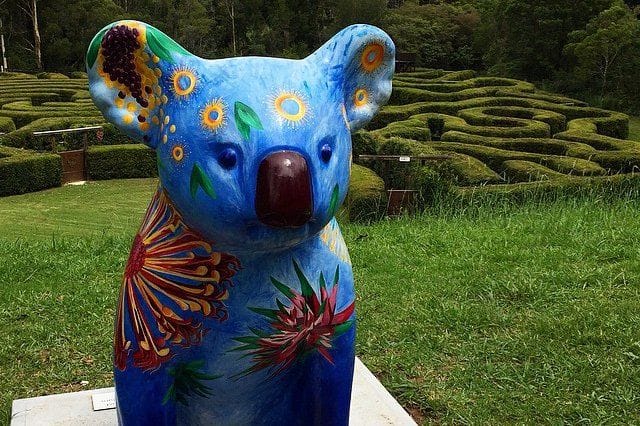 The arts supporting conservation
One of our principal aims of the Hello Koalas Sculpture Trail is to promote koala preservation. We want to protect koalas from road accidents, inquisitive dogs in backyards, loss of habitat through urbanisation and drought, and diseases like chlamydia. Join our creative journey of fun and adventure while learning about koala conservation.
A good place to start is the Hello Koalas Gift Shop where you can see unique and stylish souvenirs and gifts plus 8+ Hello Koalas sculptures on the Trail including Frankie Firefighter, Chief - Westpac Rescue Helicopter Pilot, Buzzy Bee, I'm No Bear and our brand new Winnie the Unicorn Koala.
Pick up a FREE Hello Koalas Sculpture Trail Guide
Pick up a FREE Hello Koalas Sculpture Trail Guide at the Hello Koalas Gift Shop, Glasshouse Arts and Visitor Centre, Sea Acres Rainforest Centre, hotels and attractions around town or download a pdf of the Guide from www.hellokoalas.com. And visit the Hello Koalas online shop for year-round shopping from home.
Meeting Frankie Firefighter

Discover this... we caught up with the crew from the Hello Koalas Sculpture Trail for the unveiling of their newest sculpture - Frankie Firefighter.
Author:
Discover Magazine Port Macquarie
Post comment