Finish on a high! Beach to Brother Trail Running Festival
Posted by Discover Magazine Port Macquarie on 6 August 2018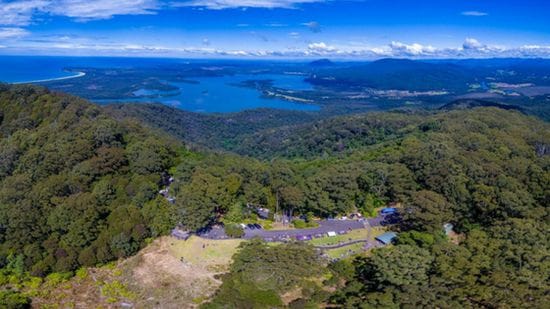 The challenge is on to #FinishOnAHigh @BeachtoBrother
Discover your next #adventure on the Mid North Coast and experience one of the most stunning coastal running events in New South Wales. The Beach to Brother Trail Running Festival is the only event where you truly finish on a high - at the top of North Brother Mountain in Dooragan National Park, famous for its spectacular views over Camden Haven.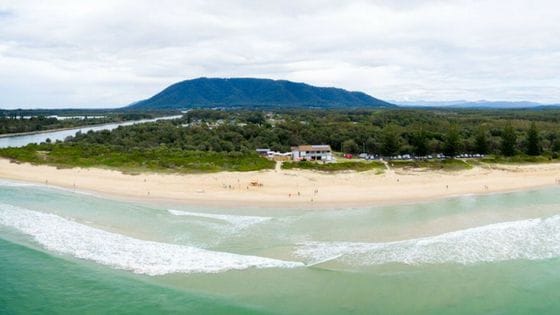 Love adventure? This is the event for you.
Now in its fourth year event organiser Mick Maher said "there's been a few more females than men enter the race to date. The girls always manage to smile, jump, wave, and look like they're doing it easy on such a tough course!"
"Close to 450 people competed last year and the event has had a slightly female dominance since its inauguration in 2016," added Mick.

"I compete in trail running events regularly myself and am starting to see more and more females taking to the trails. The girls seem to go out there and have so much more fun. They don't seem to be concerned solely with personal bests or where they placed. They seem to be there to enjoy the run with friends by their side and push each other along so they achieve collectively."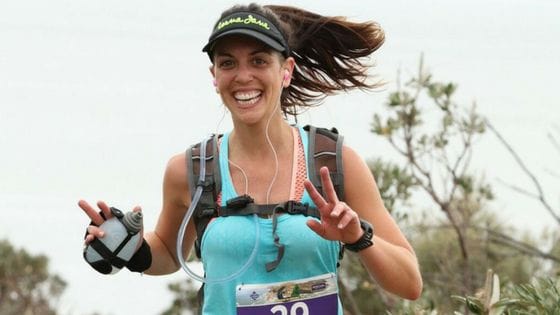 Six weeks for adventure seekers to get training
The first female to cross the finish in 2017 encourages adventure seeking women to get involved. Claire Bradshaw entered her first Marathon in 2016 and recently came in the top three at the Brisbane Marathon. She's now training for the Beach to Brother Marathon distance.
If you're sitting on the sand and can't decide then now is the time to start training and get your entry in.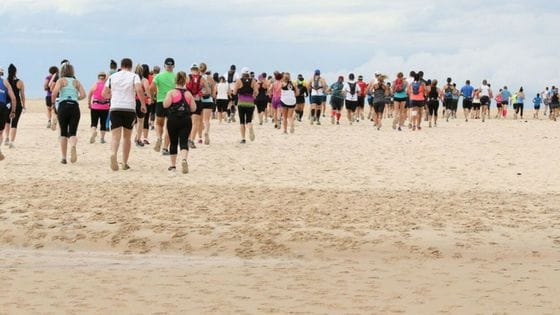 Claire never starts a race without her morning coffee, a positive mind and attitude! And the best part of the race is "the highs crossing that finish line is the best!"

Her advice for women still thinking about taking part is "Just do it! Whatever distance. The feeling of crossing that finish line is something every woman should feel - so rewarding and empowering."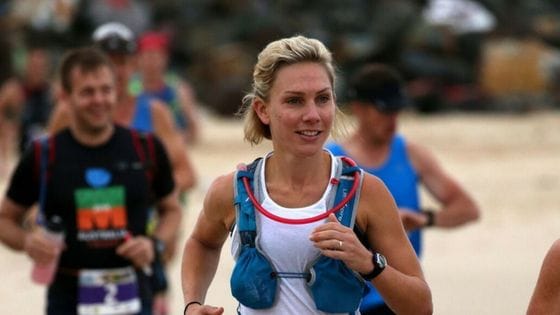 A one of kind trail running event
We asked Claire how the Beach to Brother compares to other running events Australia-wide. "It doesn't compare. The Beach to Brother tops the list in my books. It's a one way race from Port to the top of Big Brother...simple! With a mix of every terrain, beach, trails, paths and more it keeps the run exciting all of the way."
"There's no time for boredom at all and we stay on the coastal fringe from start to finish with such amazing scenery. To start an event on the beach and finish at the top of a mountain is challenging yet so special we are so lucky to have this event in Port Macquarie."
Set a training schedule
Claire will enter the full marathon distance 42.2kms because she simply loves the diversity of the course and how much there is to see along the way. "After the Brisbane marathon I plan to have a recovery week then I'll use the coastal trails and beach as my main running source for the next six weeks. A few dreaded Big Brother mountain climbs amongst the coastal runs for training."
The 42.2km is just one of the distances offered on Sunday 30th September 2018. There's a distance for all runners and fitness levels.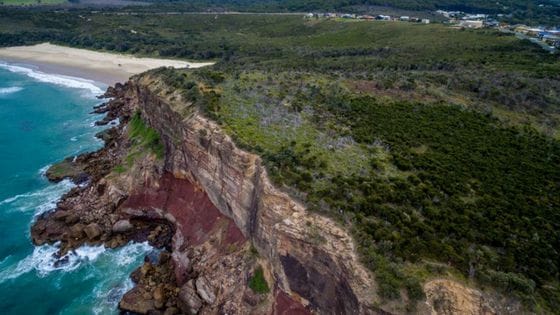 A running distance for everyone
You can choose from a Marathon, a Half-Marathon, a 10km Walk/Run, a 5km Walk/Run, and Team Relay Marathon (up to four people in a relay team). All of these distances start at various locations along the marathon route, but all finish atop North Brother Mountain one of the most scenic lookouts in New South Wales located in Dooragan National Park, Laurieton.
Local Fitness Instructor Miss Motivator helped train a women's relay team in 2017. She trains women year round and has seen an increase in the number of women joining Bootcamps and hitting the trails. The team relay is a great way to experience different parts of the course running a shorter distance. It's important to choose the distance to match your fitness levels. Walkers are encouraged to take part in the 5km, 10km, and Half Marathon.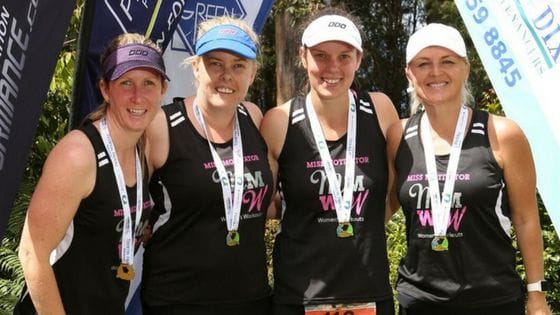 Mick encourages everyone to enter and said he hopes to see more locals join the event this year. "So many locals don't get to experience what's on their doorstep frequently enough. Within the event we take them through the best scenery along our coast."

Trail running tourism boost
Beach to Brother brings runners from Coffs, Taree, Newcastle, Sydney, Inverell, Gold Coast and even Victoria. "I do know we have a good contingent of runners from the Brisbane Trail Runners coming down this year to stir up the pot a little," adds Mick.


Mick's recommendations for visitors to the region
After watching the recent video "What's under the water at Nobby's Beach?' that was placed on Facebook, I would say scuba dive the reef at Nobby's Beach. It looks absolutely beautiful!"

"But factoring in that not everyone can dive, I would also suggest taking a stroll through our town centre and enjoying some of the boutique cafes, restaurants and bars that we seem to be perfecting. I don't drink coffee but apparently, we do it well here in Port!"
Thanks Mick - good luck with the event and see you on the finish line.
In 2019 the event is on Sunday 6 October. The region will be buzzing, the trails will be ready to run, and the medals will be ready to hand out. Book in, tell your friends to book in, and come ready to finish on a high!
Author:
Discover Magazine Port Macquarie
Post comment