Discover More With A Local Tour Guide
Posted by Discover Magazine Port Macquarie on 7 March 2018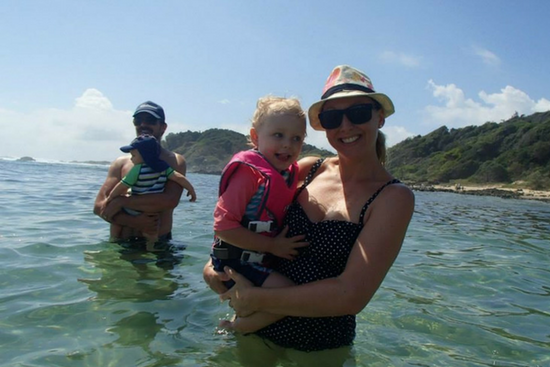 There are so many amazing places to visit on the Mid North Coast and we're here to help you discover them!
To kickstart our #LocalTourGuide feature read our interview with Lucy, Publisher of Discover Media Australia's local magazine who shares her personal favourite spots for holiday makers to #discover.
The FREE Discover Visitor Magazines are available in all the hotels, apartments, and tourism venues from the Great Lakes to Forster, Tuncurry and Greater Port Macquarie.
We'll regularly interview a different local business or tour guide to give you the inside scoop on what to see and do.

Do you get any time off to enjoy being on holiday at home?
Thankfully yes, we make the most of every weekend, especially in the warmer months and love to go to the beach or camping at the wonderful National Parks within our region. We also love entertaining family and friends visiting from overseas and showing off the beautiful places we call home!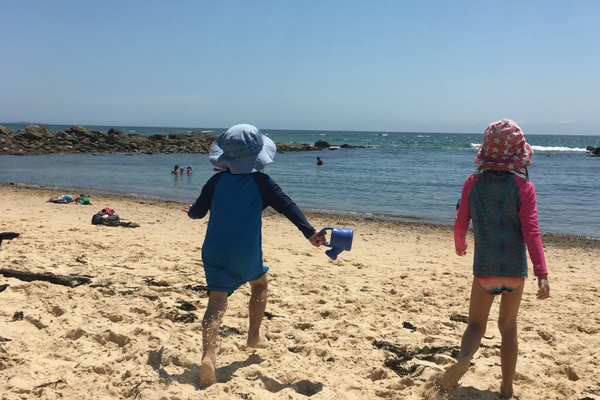 Photo above: Shelly Beach, Port Macquarie
What's your favourite place to explore in Greater Port Macquarie?
We're a beach loving family and love going to Pilot Beach, Dunbogan. A hidden gem of a beach, it's usually not too busy. It's perfect for small children as the waves are not generally too big - it's more like a sandy bottomed swimming pool! It's not a patrolled beach so you do have to keep a constant eye on your little ones. Being about a 40 minute drive from our home in Port, you feel like you are getting away even though it's so close.


Photo above: Pilot Beach, Dunbogan, Camden Haven
Other favourites include Settlement Point or Lake Cathie (preferably when it's open to the ocean) to go SUP boarding with the family. I also love going for a sunrise walk along the Coastal Walk - it's such a peaceful way to connect with nature.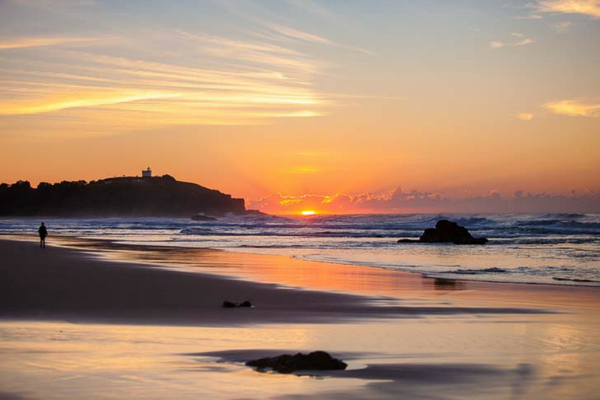 Photo above: Sunrise at Lighthouse Beach looking north towards Tacking Point, Port Macquarie
But it's not all about beaches here...there are some amazing hinterland gems to discover too. I love going on a day trip out to the rolling green hills of Comboyne - it's nice to have a change from the beach every now and then!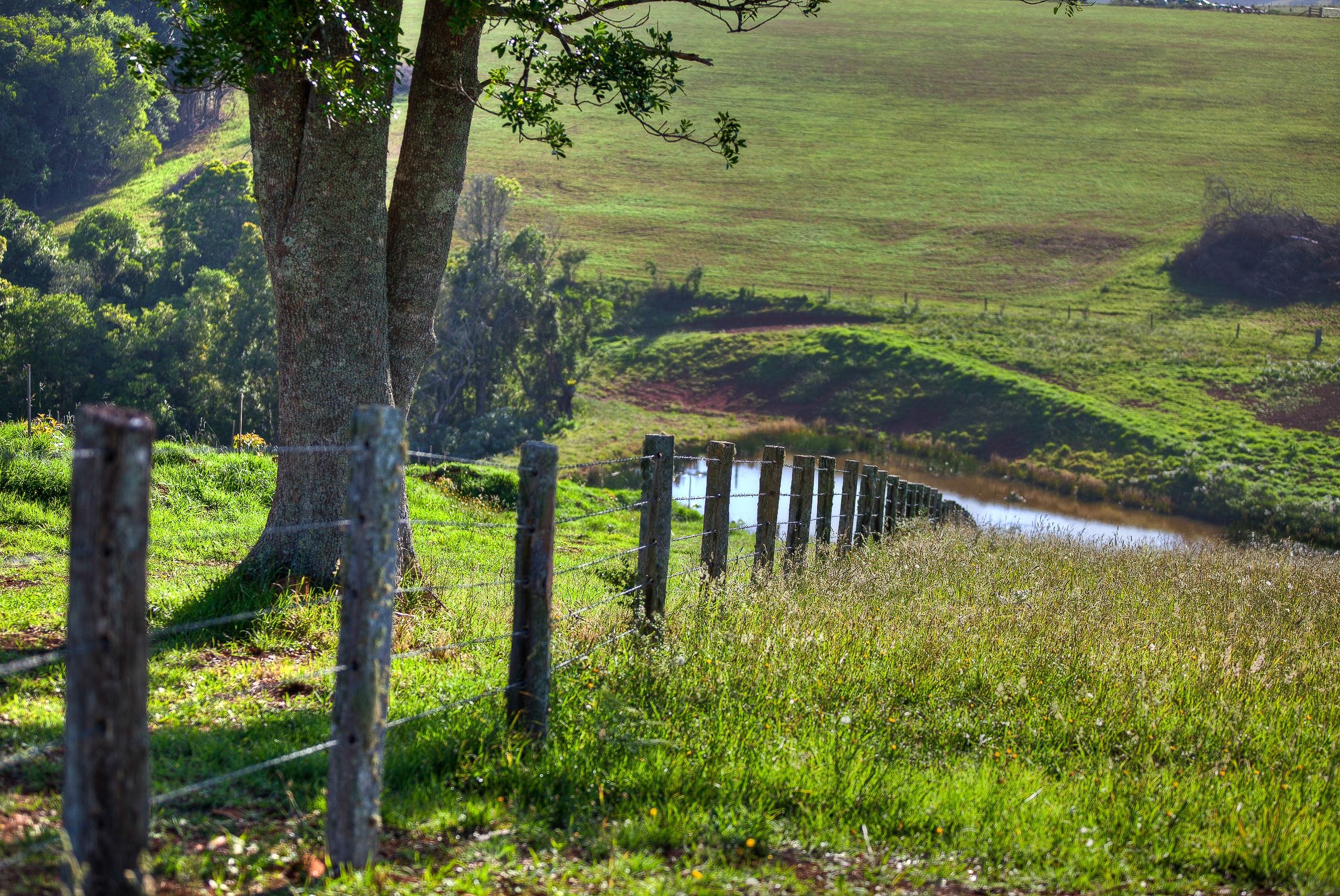 Photo above: Comboyne

Another great spot to visit is Ellenborough Falls where you can either walk around to a lookout, or take the path/stairs down to the bottom. Or blow the kids' minds by taking them out to see Old Bottlebutt, the world's largest Red Bloodwood tree.
Photo above: Ellenborough Falls

Name your number one beach on the Mid North Coast?
There are too many beaches to choose a favourite one! We are so spoilt for choice here in the Mid North Coast. In and around our home in Port Macquarie, our beach destination usually depends on the conditions of the day and we make our decision based on that - for example, the northern end of Lighthouse Beach at low tide is awesome for exploring the rock pools and perfect when there are Northerly winds, Shelly Beach is a great spot to snorkel, Flynns is fantastic for a body surf (between the flags of course), and Town Beach is our favourite spot to have a picnic dinner and watch the sun go down with the kids.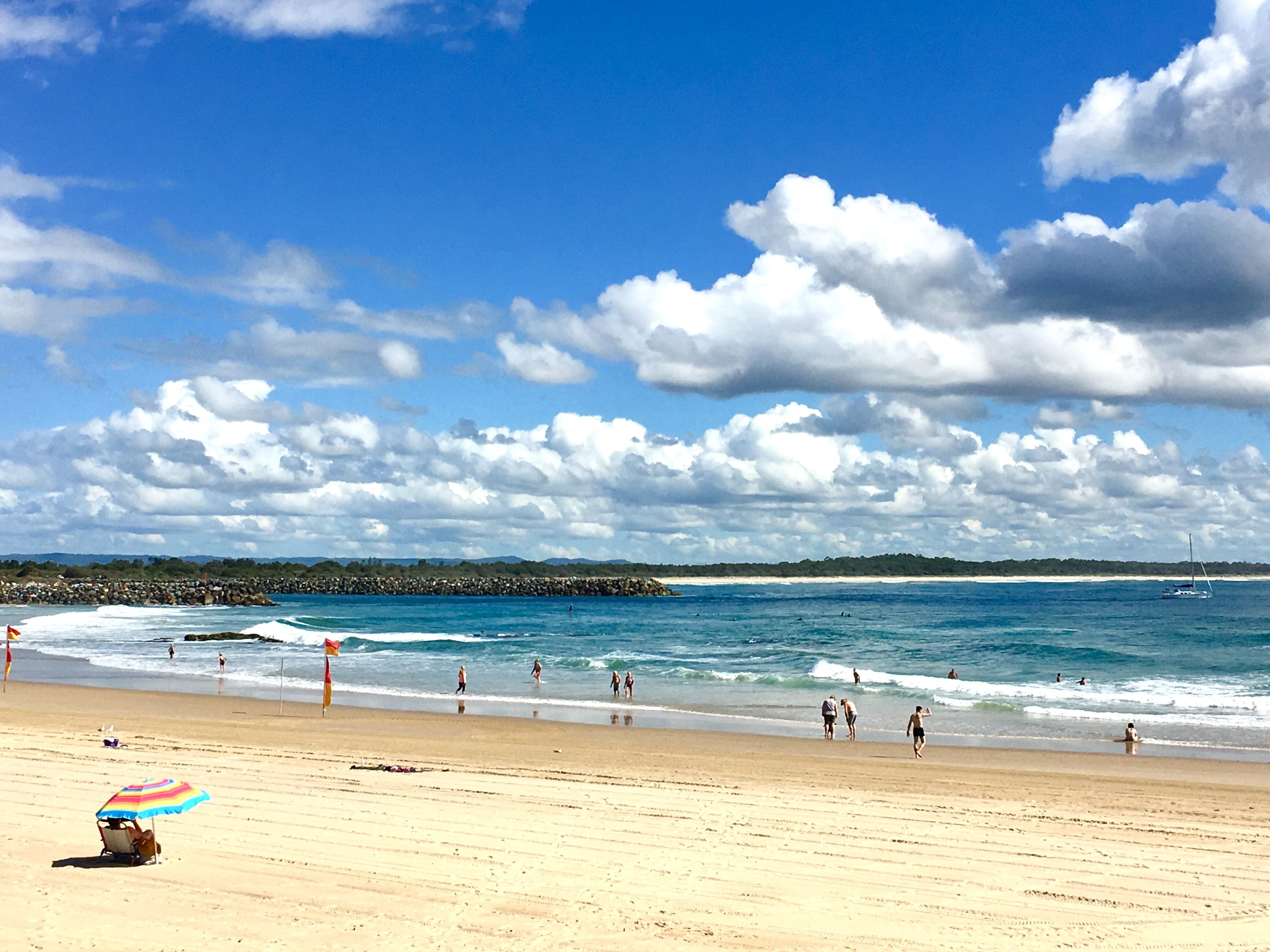 Photo above: Town Beach, Port Macquarie

We also love going for a drive in our 4WD along the beach, you'll find 4WD access at the South end of Lighthouse Beach or North Shore Beach. Remember to grab a beach permit before you go!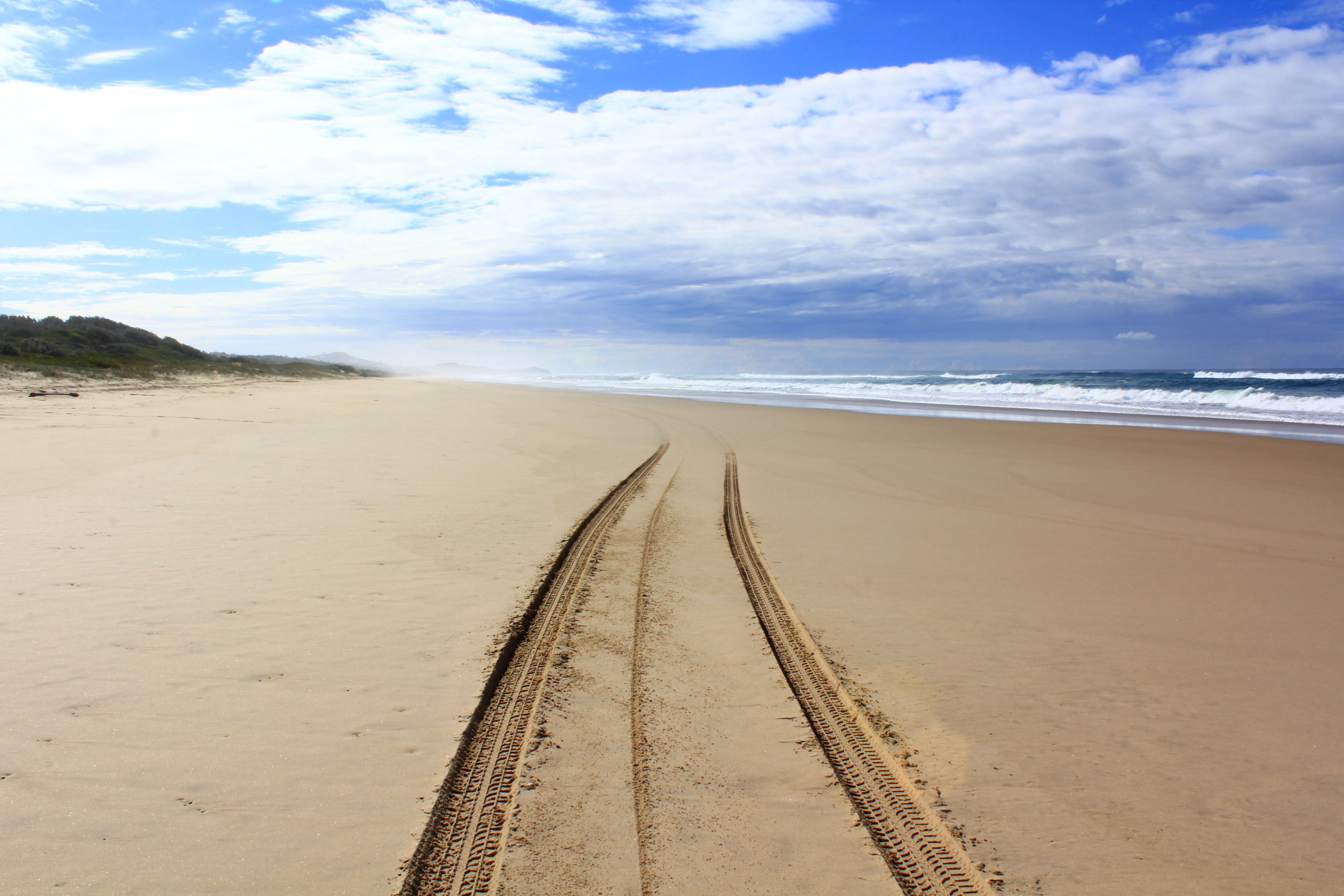 Photo above: 4WD along Lighthouse Beach South, Port Macquarie

When visiting the Forster region south of here, we love going to Black Head Beach, Back Beach (where we got married 7 years ago!) and Diamond Beach, and further south the Tuncurry Rockpool is a great spot, and Cellito Beach is simply stunning.
Photo above: Diamond Beach, Mid Coast NSW

If you were stranded on Pelican Island for a week, what would you take with you?
I would definitely take my family and our SUP boards, and make sure we have plenty of food and drinks and sunscreen to keep us all happy. I don't think we'd last a week though, maybe only a day! And yes, that is me in the photo below on a SUP board near Pelican Island :)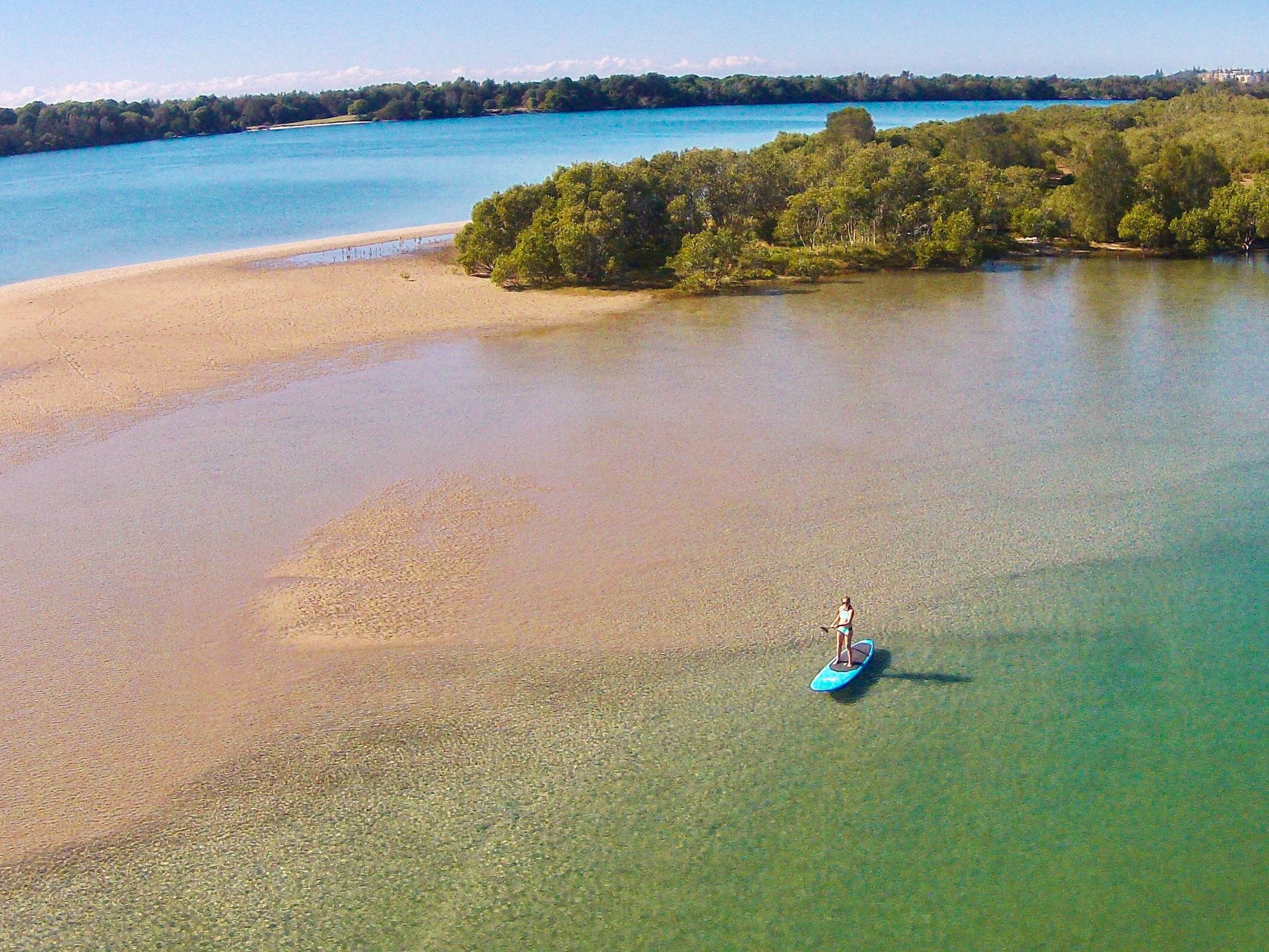 Photo above: SUPing at Settlement Point near Pelican Island, Port Macquarie

Can you share an interesting local fact?
It would have to be about our amazing climate. According to the CSIRO, Port Macquarie has the most idyllic climate in Australia with mild winters, gentle summers and water warm enough to swim in for most of the year. Port Macquarie is also one of the fastest growing regional centres in NSW - no guesses as to why that is!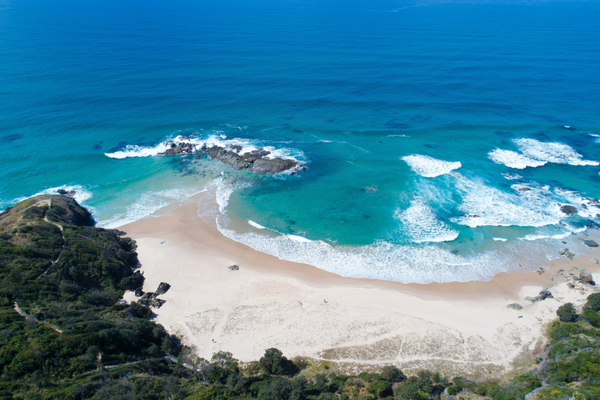 Photo above: The Coastal Walk overlooking Miners Beach, Port Macquarie

What's your bucket list destination anywhere in the world?
The Maldives - the colour of their water just blows me away! In saying that the colour of the water in Port Macquarie on a calm day can be just as stunning.

Check out Instagram for Aussie #Travel Inspo on the New South Wales, Mid North Coast.
Thanks Lucy, join us next month for an interview with another local business owner. If you'd like to be our featured #TourGuide contact andrew@discovermedia.com.au
Author:
Discover Magazine Port Macquarie
Post comment