Coastal Luxe, Water Views + Fine Seafood Dining at the Whalebone Wharf
Posted by Discover Media Australia on 14 February 2018
Written by Simone Lye (The Aussie Flashpacker) for Discover Media Australia
The Whalebone Wharf is one of Port Macquarie's most iconic and loved seafood restaurants.
The waterfront dining destination was established in 1971 and is set on the banks of the beautiful Hastings River.

A visit to the newly renovated Whalebone Wharf will impress with the stylish yet relaxed coastal decor and vibe, unbeatable views and outstanding cuisine.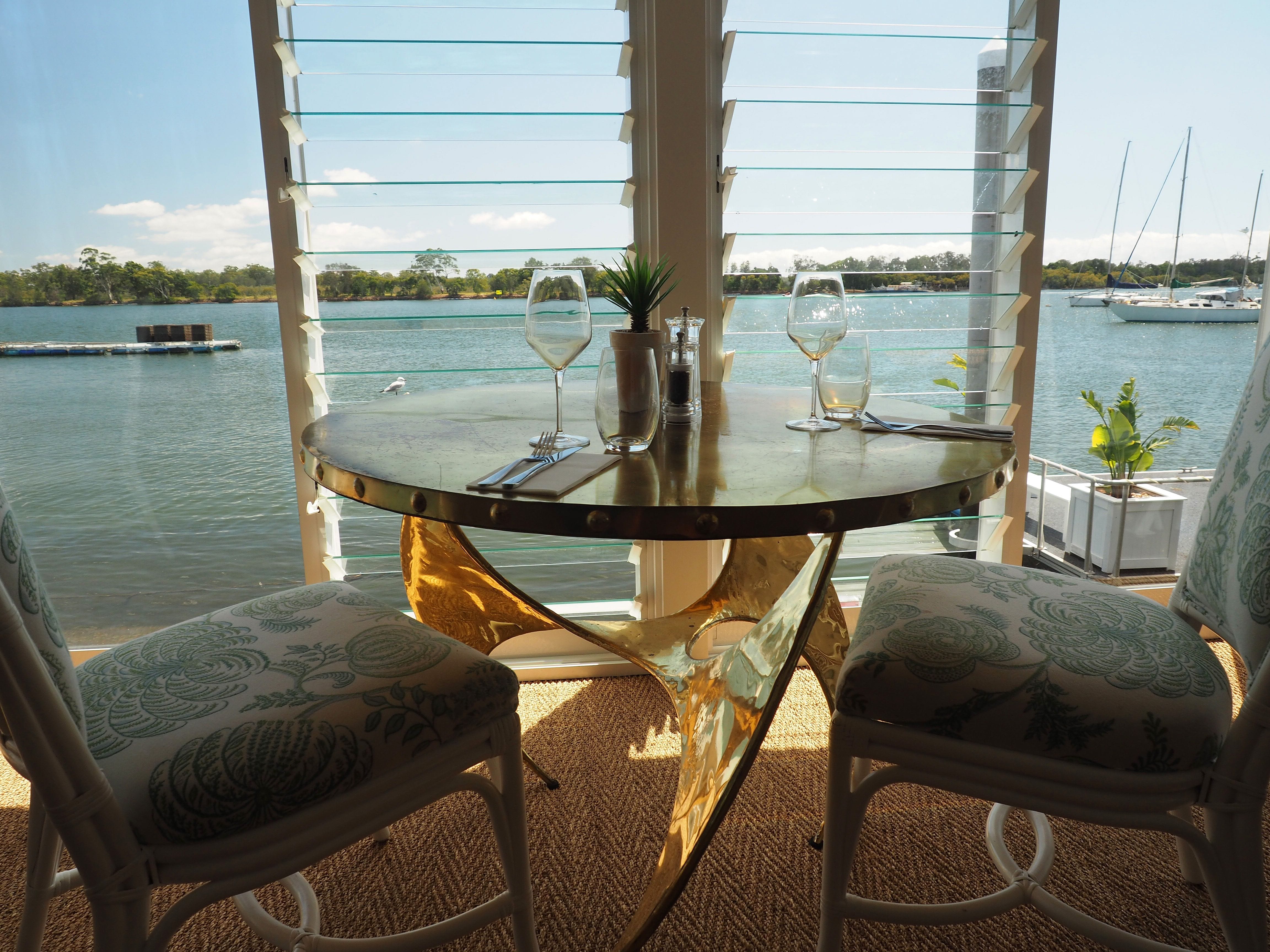 The Whalebone Wharf serves lunch daily from 12 noon and dinner from 5:30pm, with breakfast served during school holidays.

The restaurant can also be booked for weddings and special functions as well as having a VIP dining area which is the perfect space for small functions or meetings.

For a very special occasion you can spoil your significant other with a very exclusive package that includes a luxurious, romantic arrival by seaplane!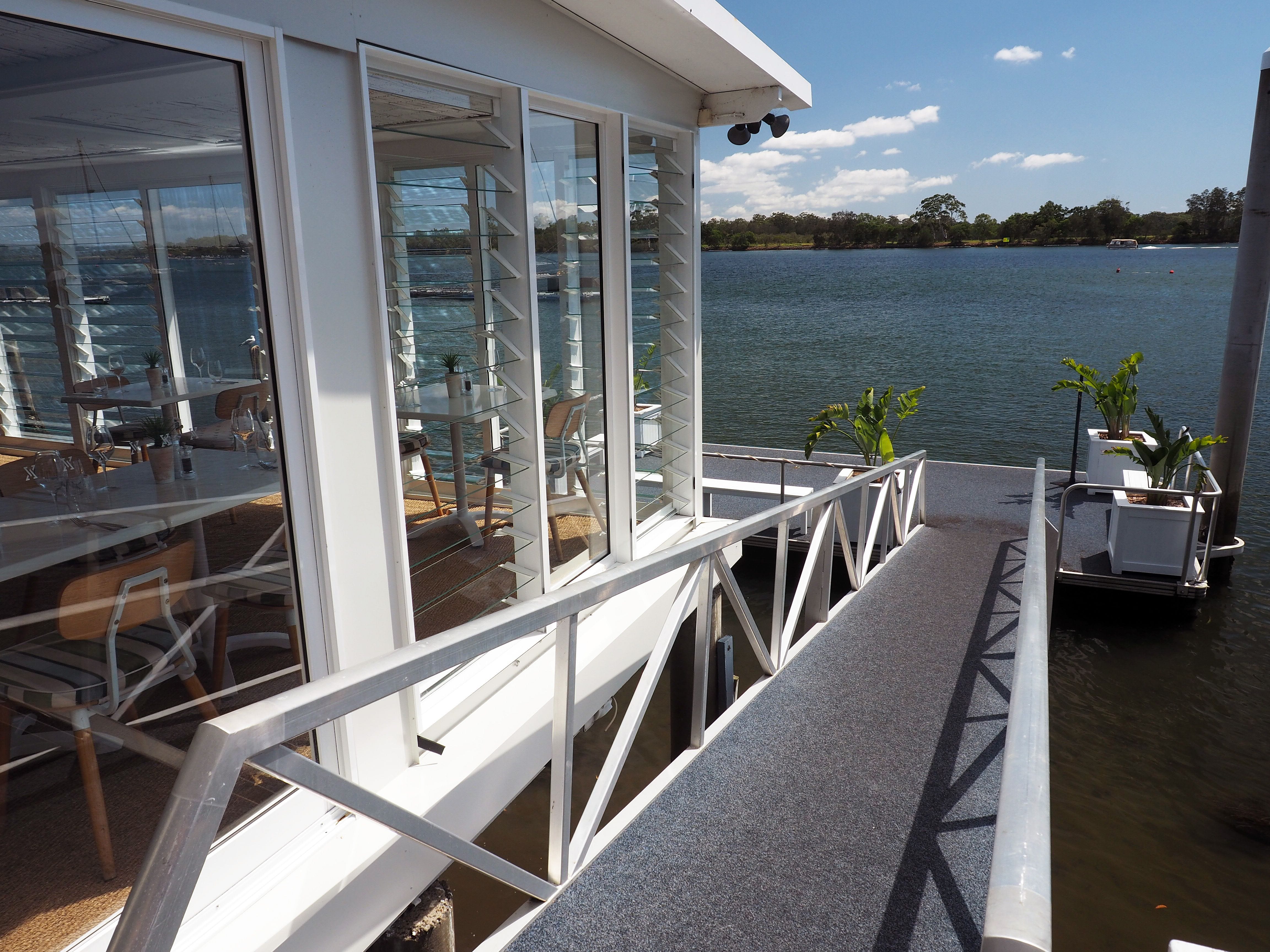 The Whalebone has an unbeatable location in Port Macquarie and offers one of the most beautiful waterside dining restaurants in the region!

The views certainly speak for themselves, and whether you are dining during the day or at sunset you will be mesmerised by the stunning views.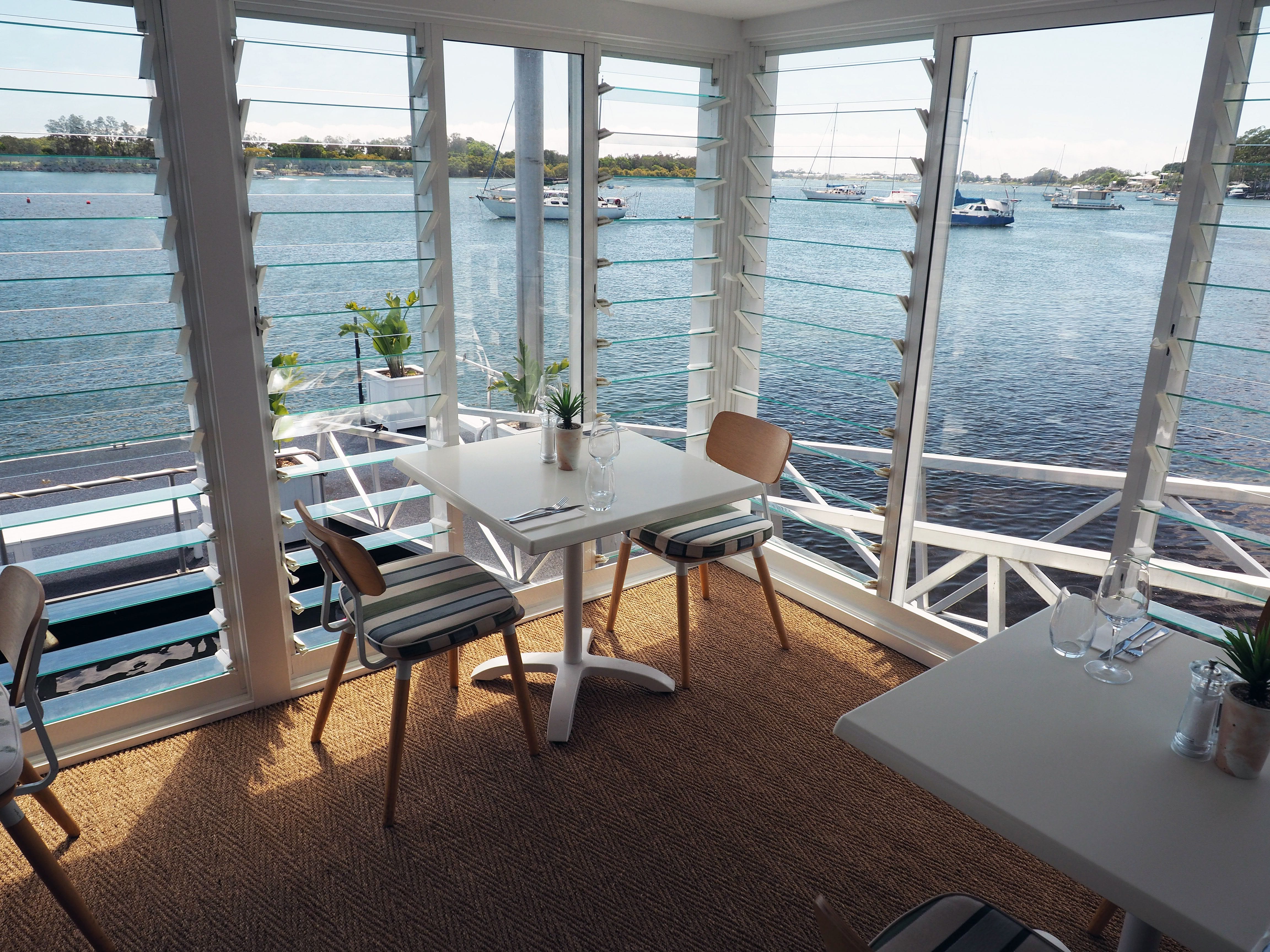 The menu showcases fresh seafood and modern fusion cuisine and in the words of executive chef, Peter Ridland:

"Our mission is to source the region's best seafood by partnering with like-minded suppliers. We aim to showcase these ingredients by preparing them carefully and serving them simply. Our selection of produce flows down to everything we offer. and we support and use our local farmers and suppliers."

The Whalebone Wharf team pride themselves on their incredibly high standards of flavour, freshness and quality. We particularly loved that they use and support local suppliers wherever possible and showcase the very best of seasonal produce.

Diners will be spoilt for choice with magnificent seafood platters, freshly caught local fish, lobsters from the tank and juicy steaks.

The menu is very fresh with a modern concept where you choose your protein and then choose a side dish and sauce to accompany your main. The side dishes are a generous side and are perfect for sharing!

The Whalebone Wharf also has a fully licensed bar and a very comprehensive wine list ensuring the perfect wine to complement each dish.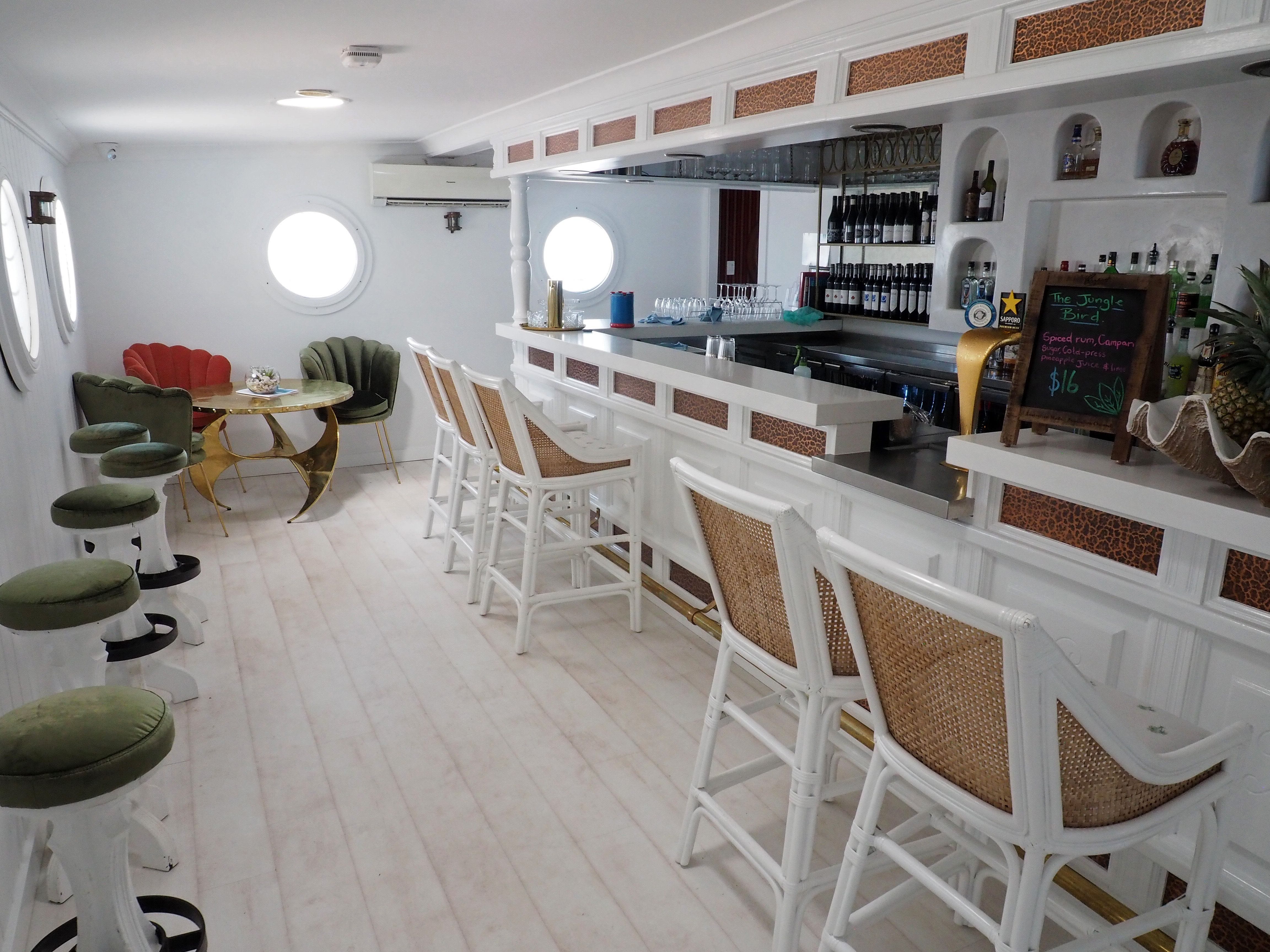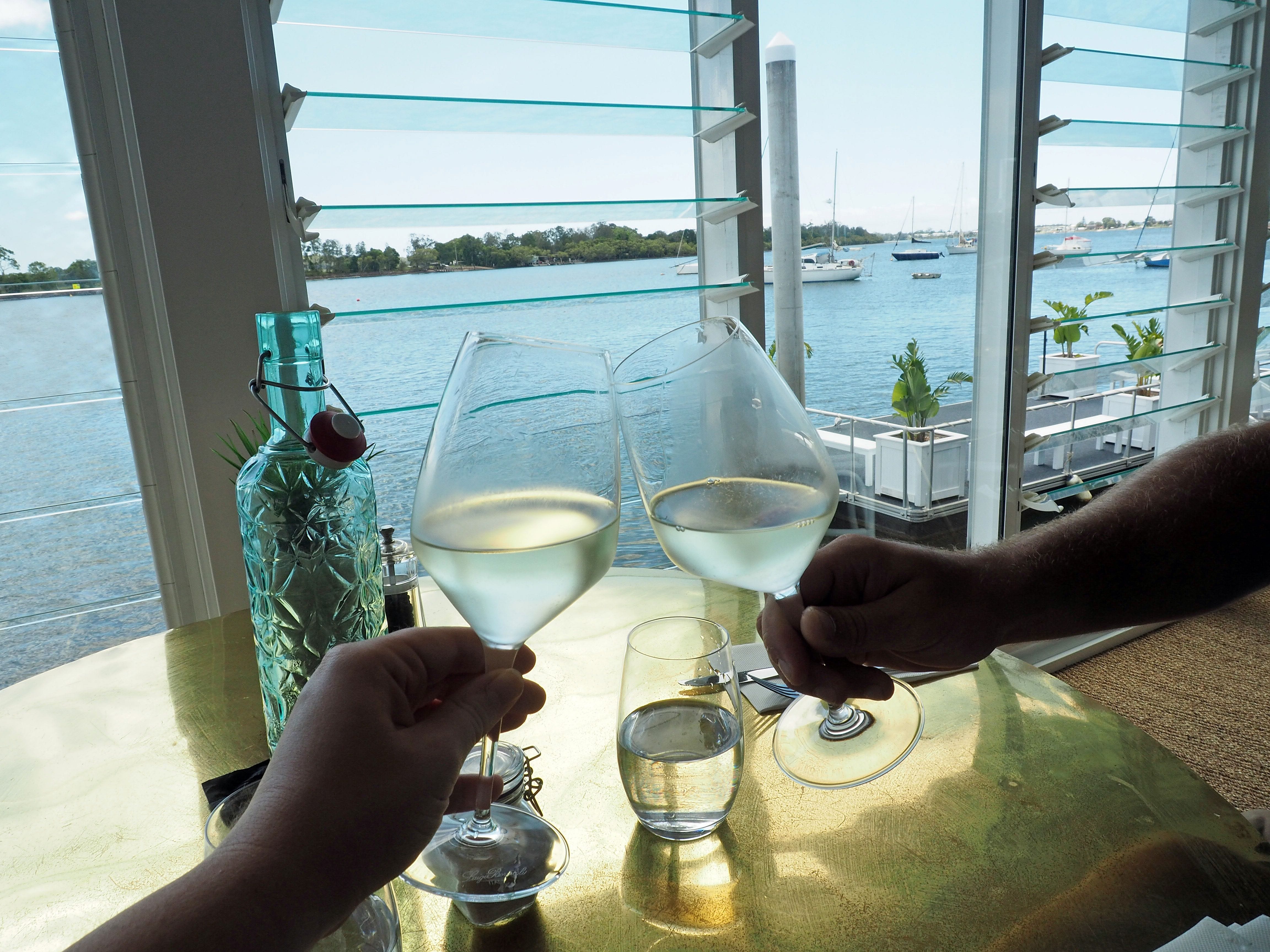 We chose the locally sourced market fish of the day which was mahi-mahi, a mild, sweet fish that was cooked to perfection with delicate flakes that truly melted in the mouth, accompanied by garlic aioli and a generous serving of triple cooked chat potatoes with rosemary salt.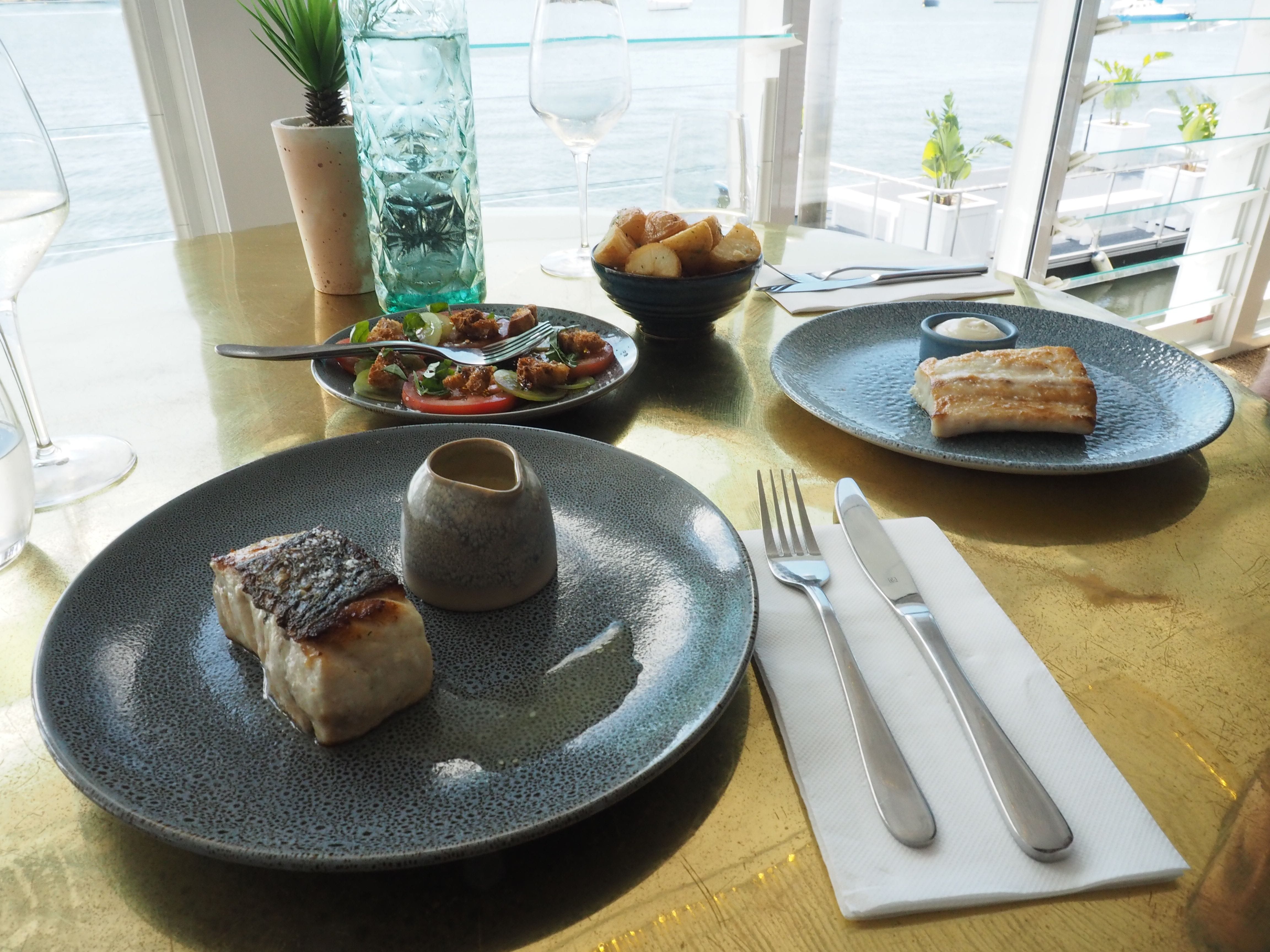 We also opted for the local, line caught mulloway which was pan fried to perfection with a lovely crisp skin, a delicious earthy flavour and large, meaty flakes, accompanied with a lovely citrusy lemon beurre blanc sauce and the Panzanela salad with local Ricardoe's tomatoes, basil, sourdough and balsamic.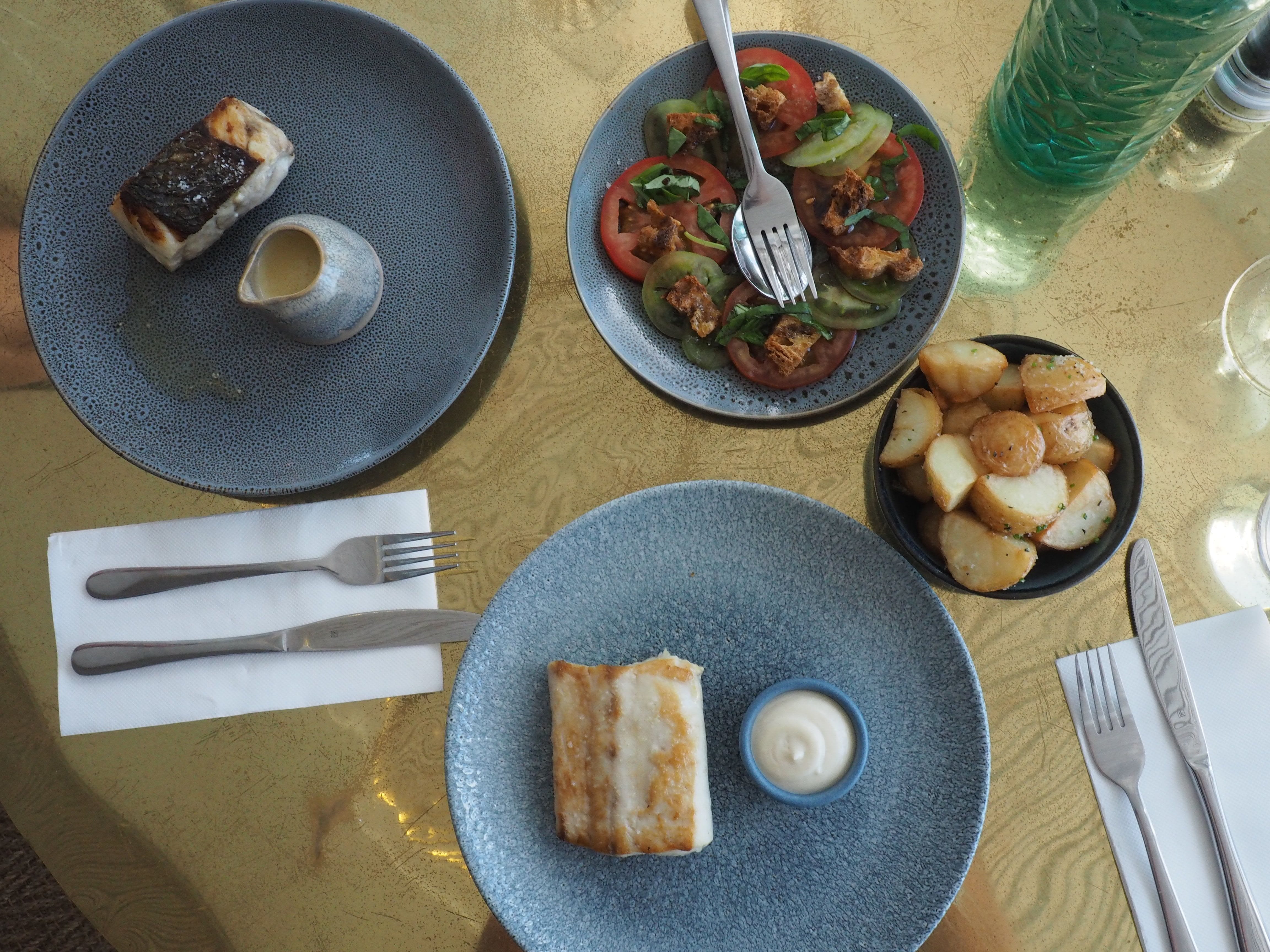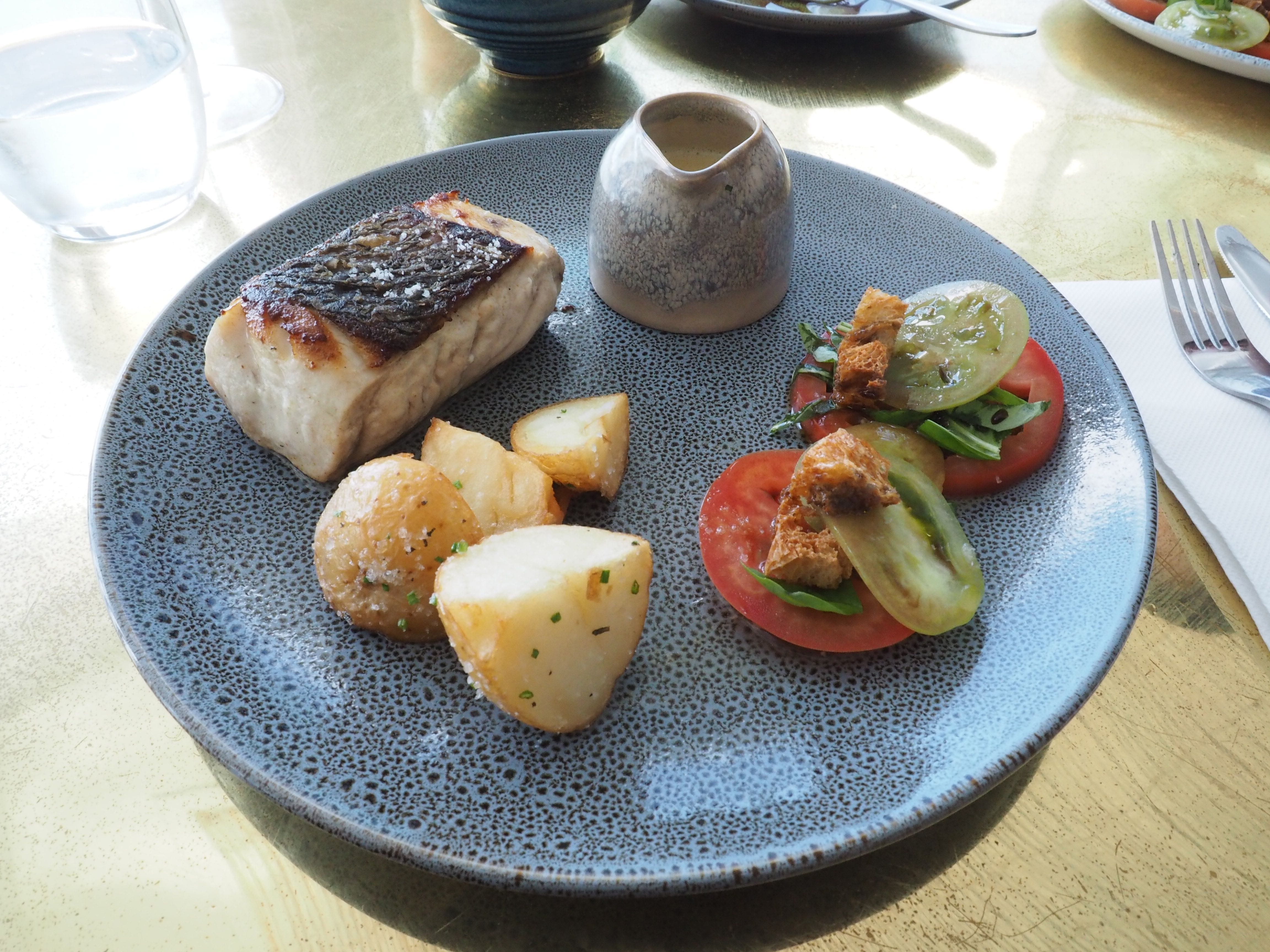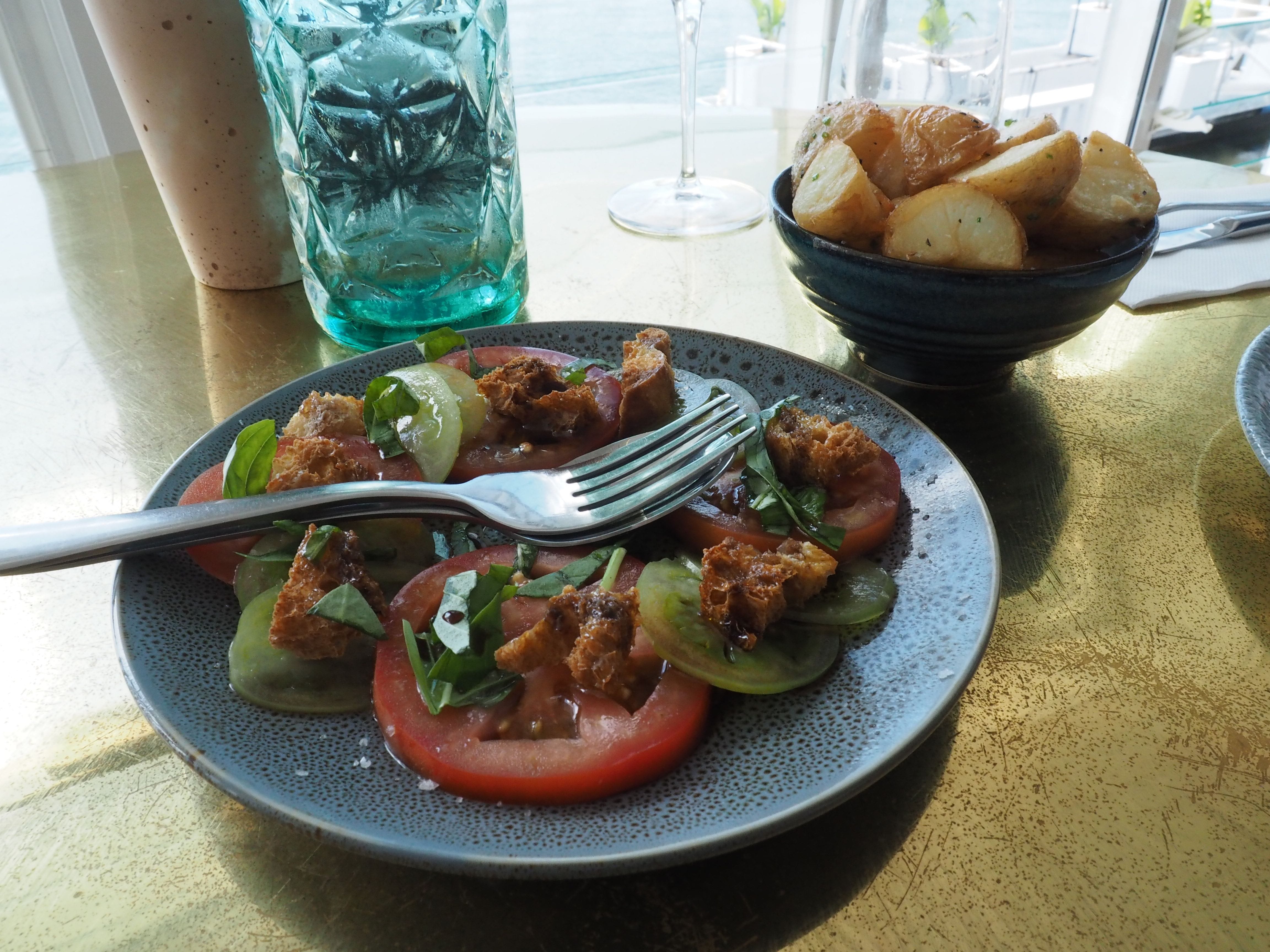 The dessert list is very tempting and we'd initially planned to share a dessert but couldn't choose and so had one each.

We decided on the chocolate brownie with macadamia soil, passionfruit curd and vanilla ice cream and the almond semifreddo with honeycomb, caramelised banana and almond-chia crumble.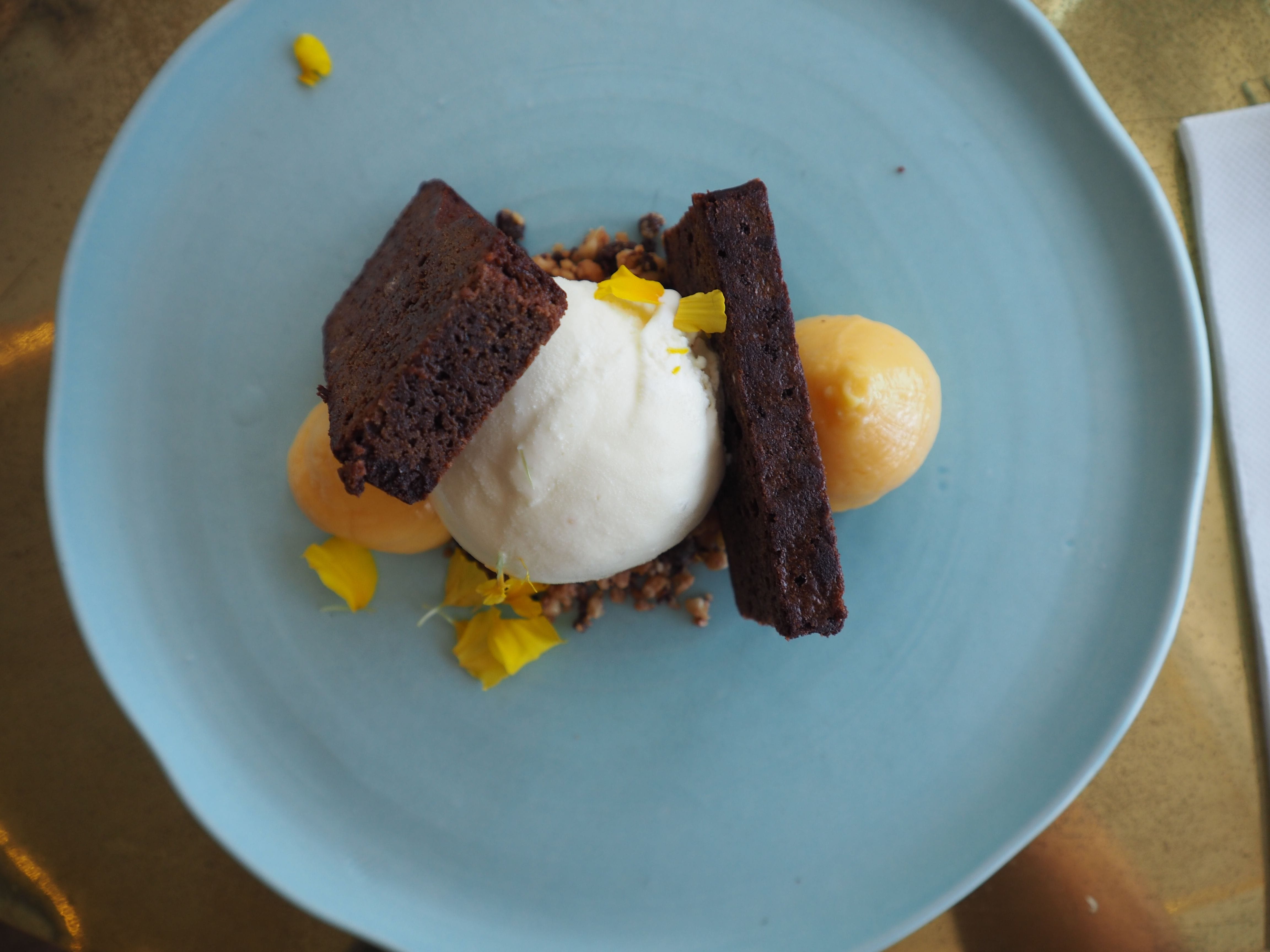 The almond semifreddo was along the lines of a deconstructed golden gaytime and was a recommendation by manager, Jacqui and what a recommendation it was!

Both dishes were mouth-wateringly good, beautifully presented and were the perfect way to end an unforgettable dining experience.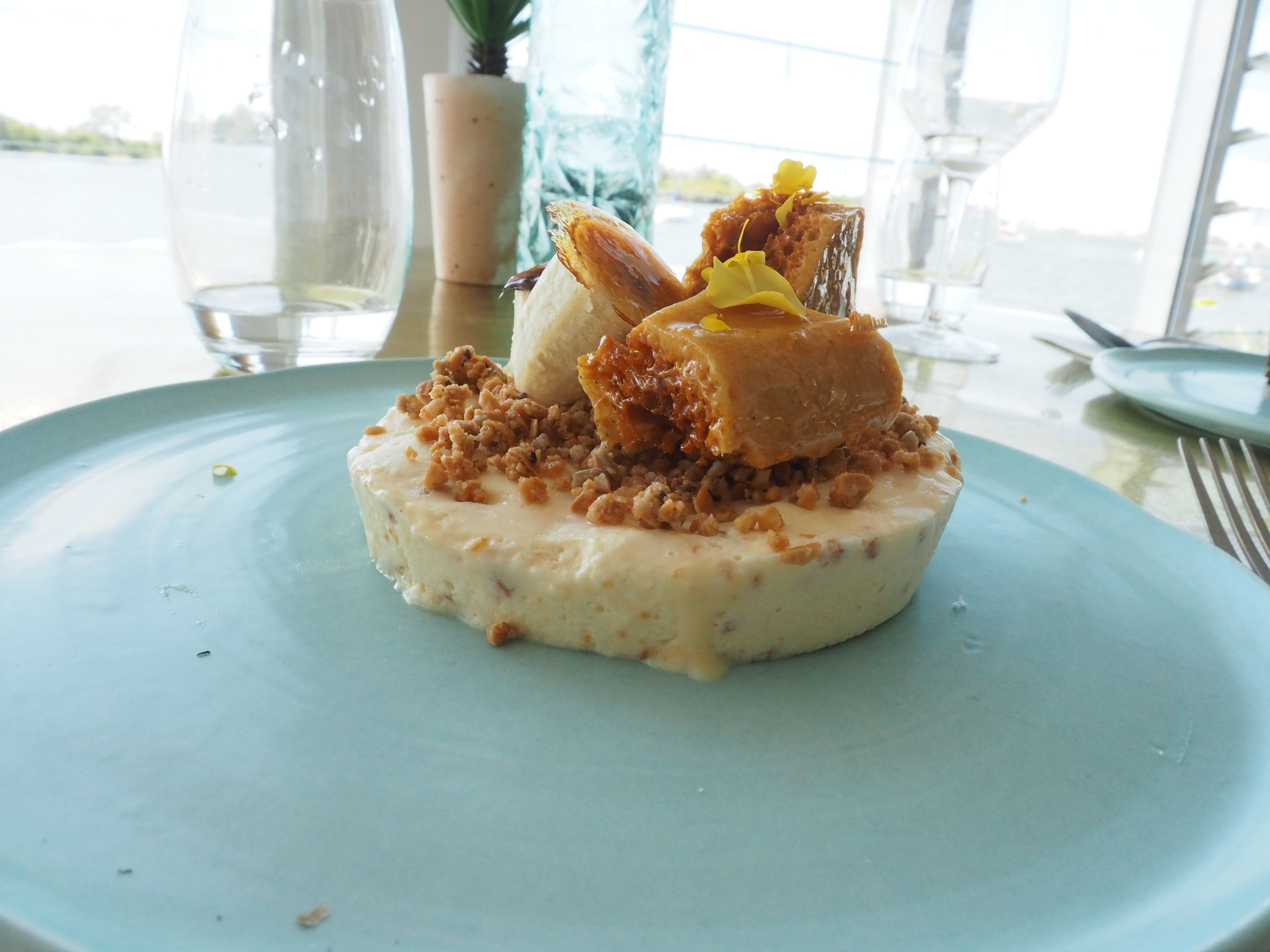 As we mentioned earlier, the Whalebone Wharf has recently undergone major renovations and the results are simply wonderful.

The restaurant has a unique decor and vibe which is unlike any other restaurant in the region. It is stylish and luxurious and the coastal decor blends perfectly with its surroundings, as well as offering a relaxed and comfortable dining experience.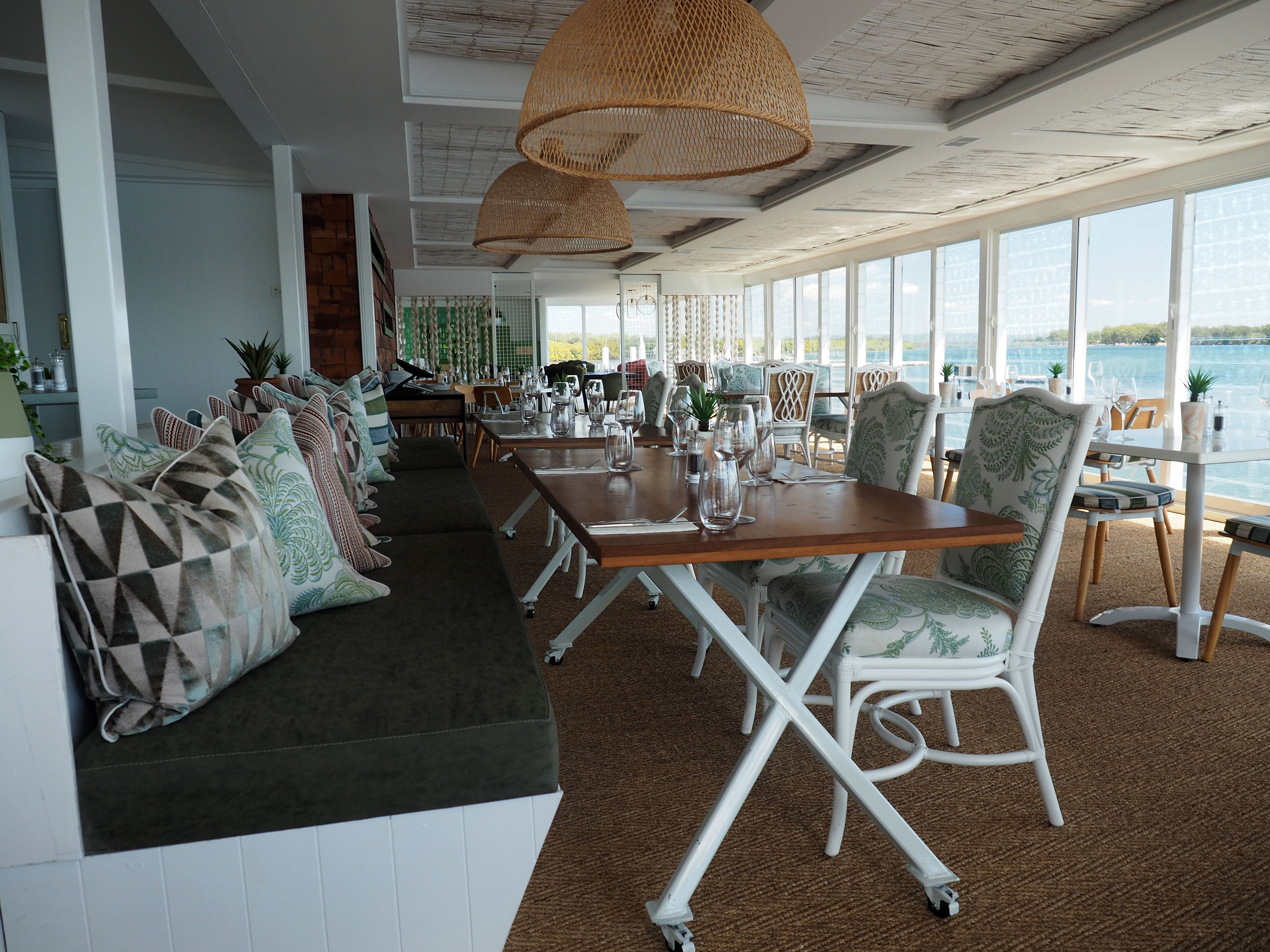 The Whalebone Wharf is the perfect venue for all occasions whether you are celebrating a milestone, hosting a business meeting or simply dining casually with friends and family.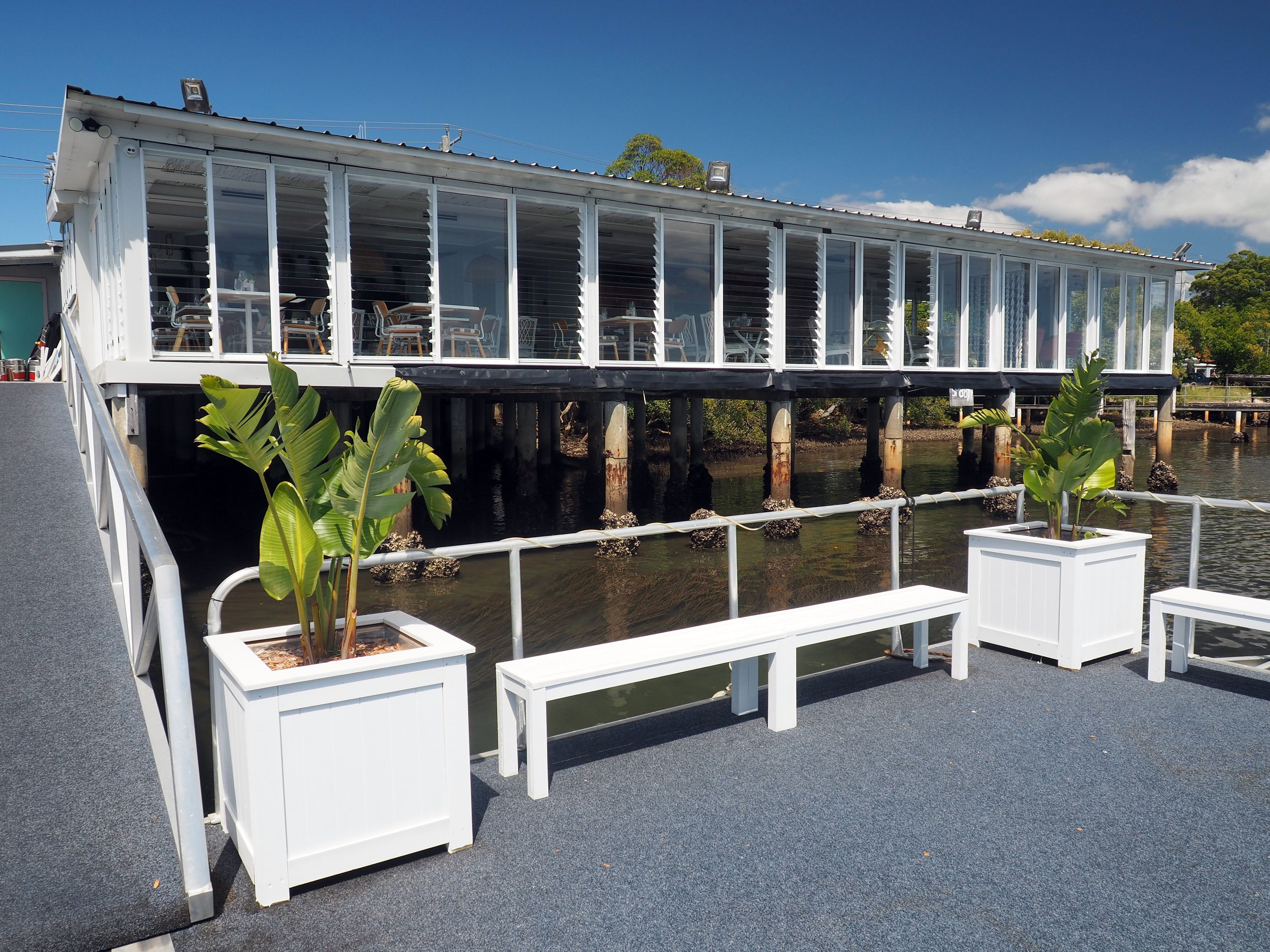 The Whalebone staff are knowledgeable, friendly and attentive, ensuring you are very well looked after throughout your visit.
Visitors to the Whalebone will love the stylish coastal decor and relaxed vibe, the incredible, fresh and mouth-watering cuisine and of course, the beautiful water views.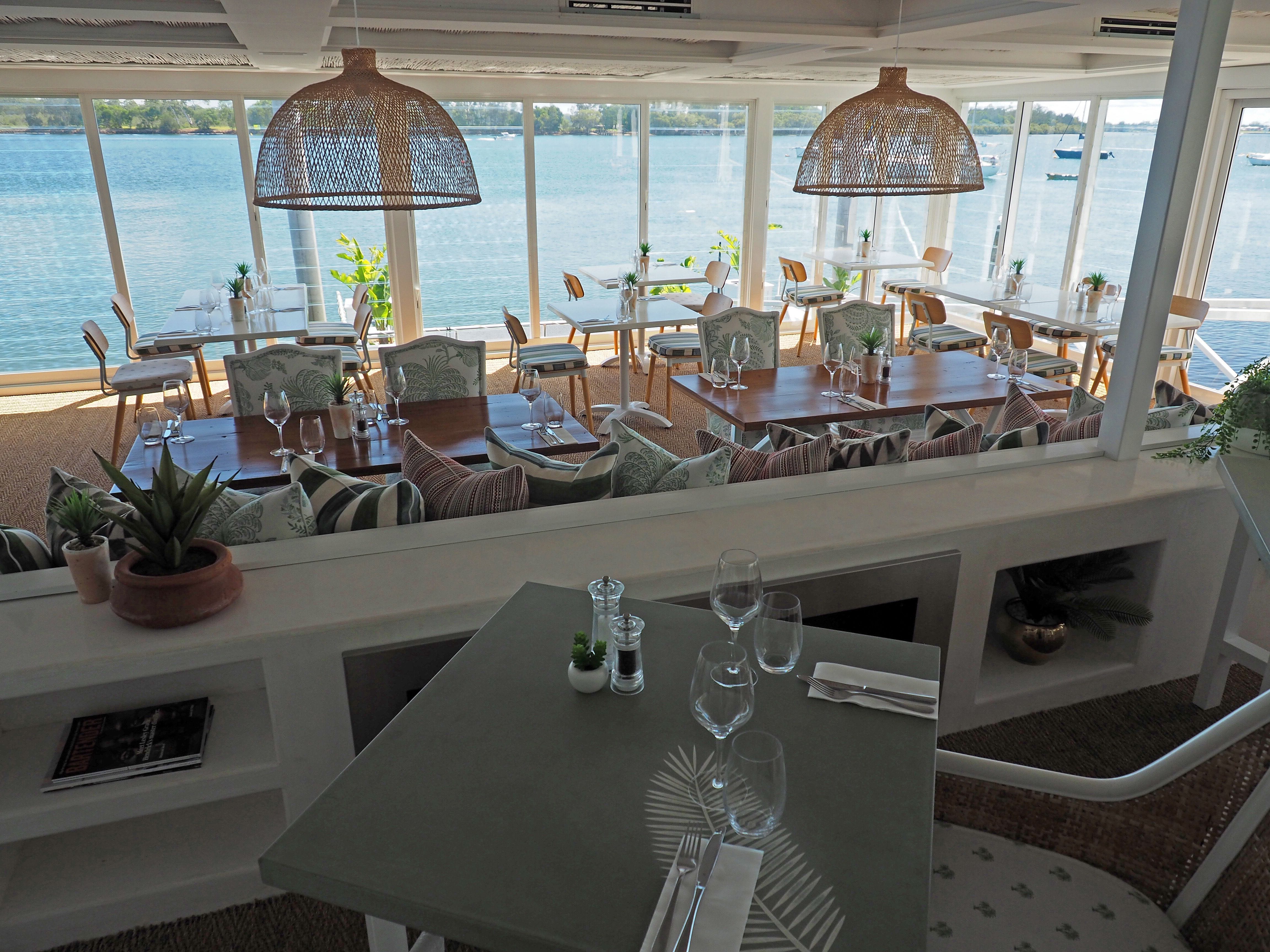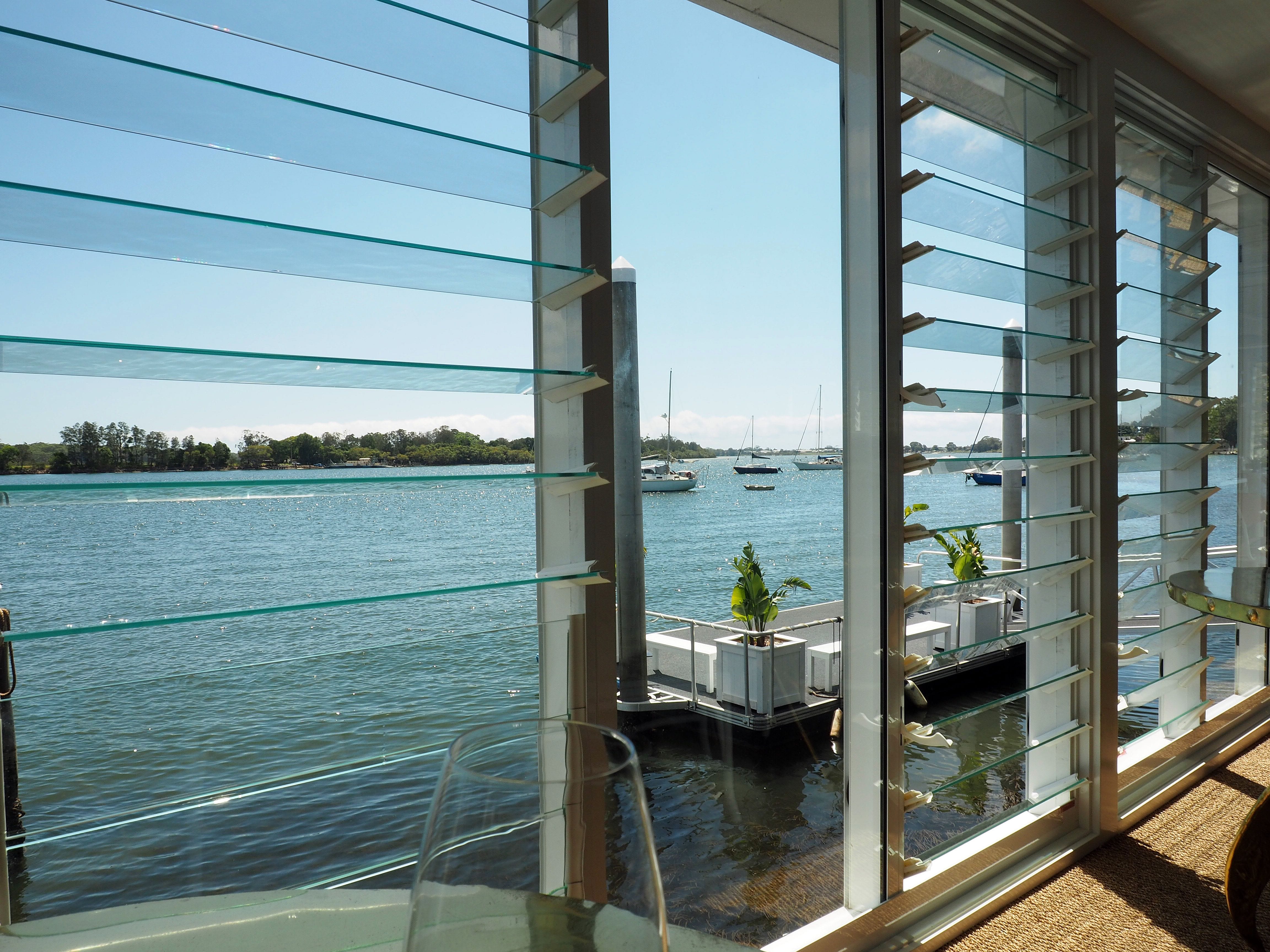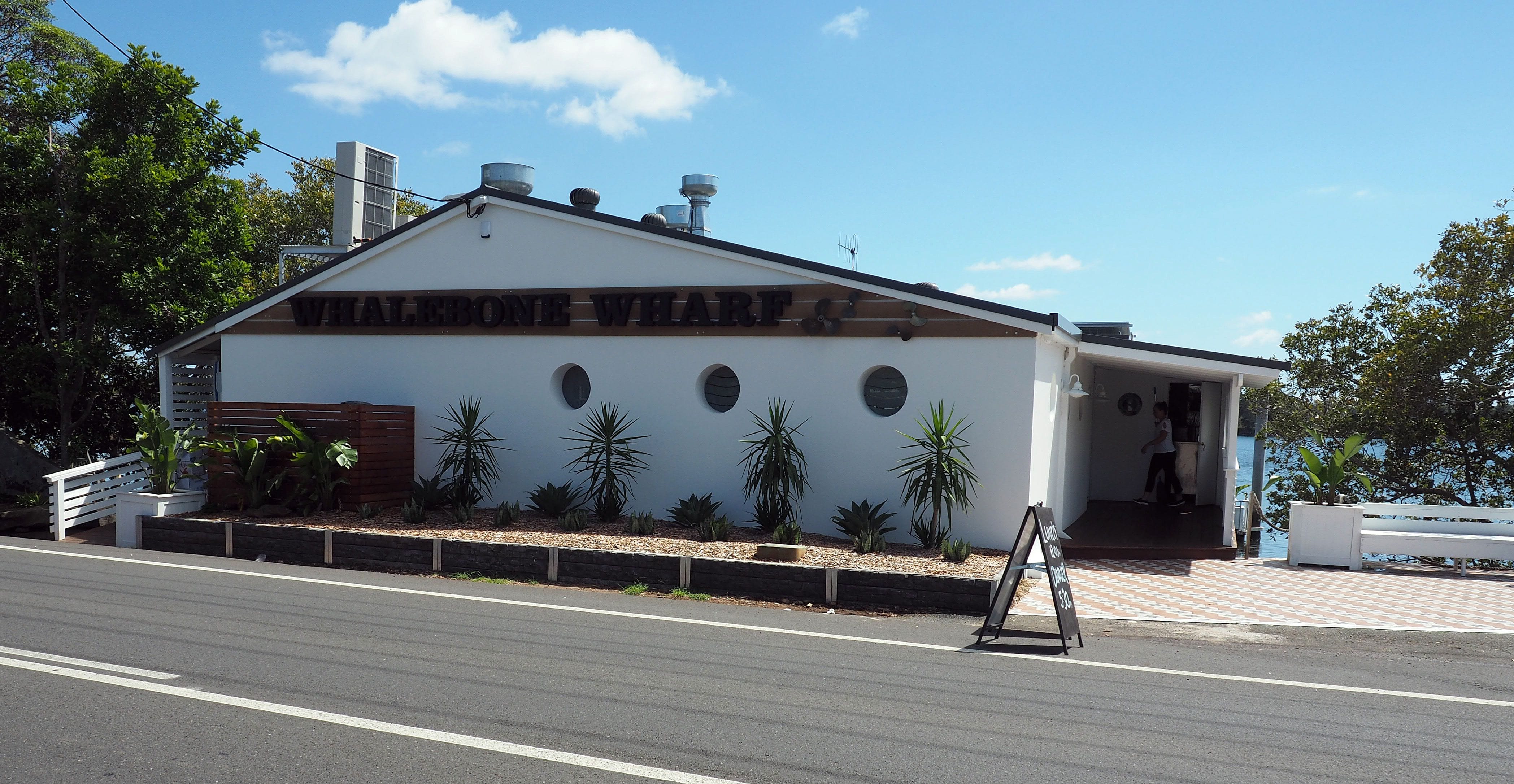 Author:
Discover Media Australia
About: Locally owned and operated by local husband and wife Andrew and Lucy Kowalewski, Discover Media Australia (DMA) is your go-to for tourism advertising and marketing.
Post comment