9 Cool Ways to Make Sure Dad Feels the Love this Father's Day
Posted by Discover Media Australia on 31 August 2017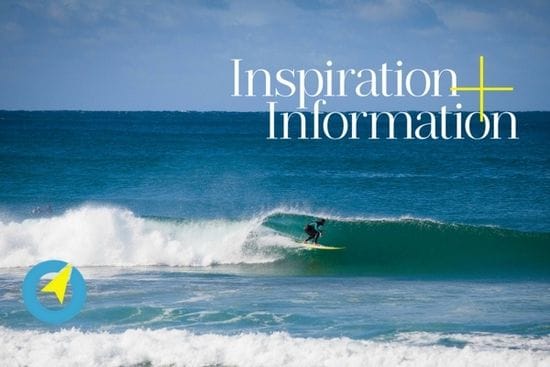 Dads deserve to feel spoilt too right? Here are 9 cool ways to make sure he feels special on Father's Day this Sunday...
1) Let's be honest, most Dads love a good pampering just as much as mums don't they? Make Dad feel special and serve him breakfast in bed - it's a classic and always a winner. Check out these Father's Day recipes for some really unique ideas. Then, if he's still not feeling appreciated enough, take him out for one of his favourite activities to do together - go out for a surf, cycle or run, walk on the beach, whatever! There is never enough time to spend with family so put the time aside on Sunday and do something together with Dad.
2) What if you can't physically visit with your Dad on Sunday? The technology of video calls has improved so much over the last few years and with so many options like FaceTime, Skype, What's App, Viber etc, having a face-to-face chat online is easier than ever. Also, the memory you'll keep from that chat will be surprisingly similar to if you actually had a sit down visit with him.
3) Do you have a cool Dad, or one that thinks he is anyway? Need some last minute gift ideas? Why not check outInner Vision Surf N Skate for some awesome Father's Day gift ideas. They've got their famous Inno Tees, hats, shoes, surfboards, skateboards, scooters, boardies plus so much more. It's amazing how a cool new t-shirt can make you feel young again.
4) Fishing is another classic Dad favourite, but give him the ultimate fishing experience and book a fishing tour with Port Macquarie Fishing Charters - with any luck you'll have dinner sorted too!
5) Does your Dad appreciate a good vino? Why not take him to Cassegrain Winesand sample some amazing Australian wines made the traditional French way. Get more bang for your buck and save up to 50% off a huge range of quality wines at their cellar door clearance sale on all weekend - a win win for all!
6) For the ultimate adventure picnic, pack the 4WD with all Dad's favourite gear and food, and drive along one of the many 4WD approved beaches. Be sure to check the tides and grab your beach driving permit before you go.
7) After a round of golf, treat your Dad to a juicy steak for lunch or dinner at the Aspire Restaurant at Port Macquarie Golf Club.
8) Take your Dad for the scenic ride of a lifetime and book a flight with Port Macquarie Seaplanes. At this time of year you will not only experience beautiful spring weather, you may even spot some whales as they're continuing their annual migration.
9) For maximum points, book at table for lunch at The Stunned Mullet - Port Macquarie's quintessential dining experience. Boasting a SMH Good Food Guide Hat, you will be absolutely spoilt by their stunning menu options, incredible wines, great service and relaxed coastal ambience, right opposite Town Beach.
Need some more inspiration?
Pick up a copy of our latest free discover magazine locally (look out for the stunning koala illustration on the cover by local Mel Casey)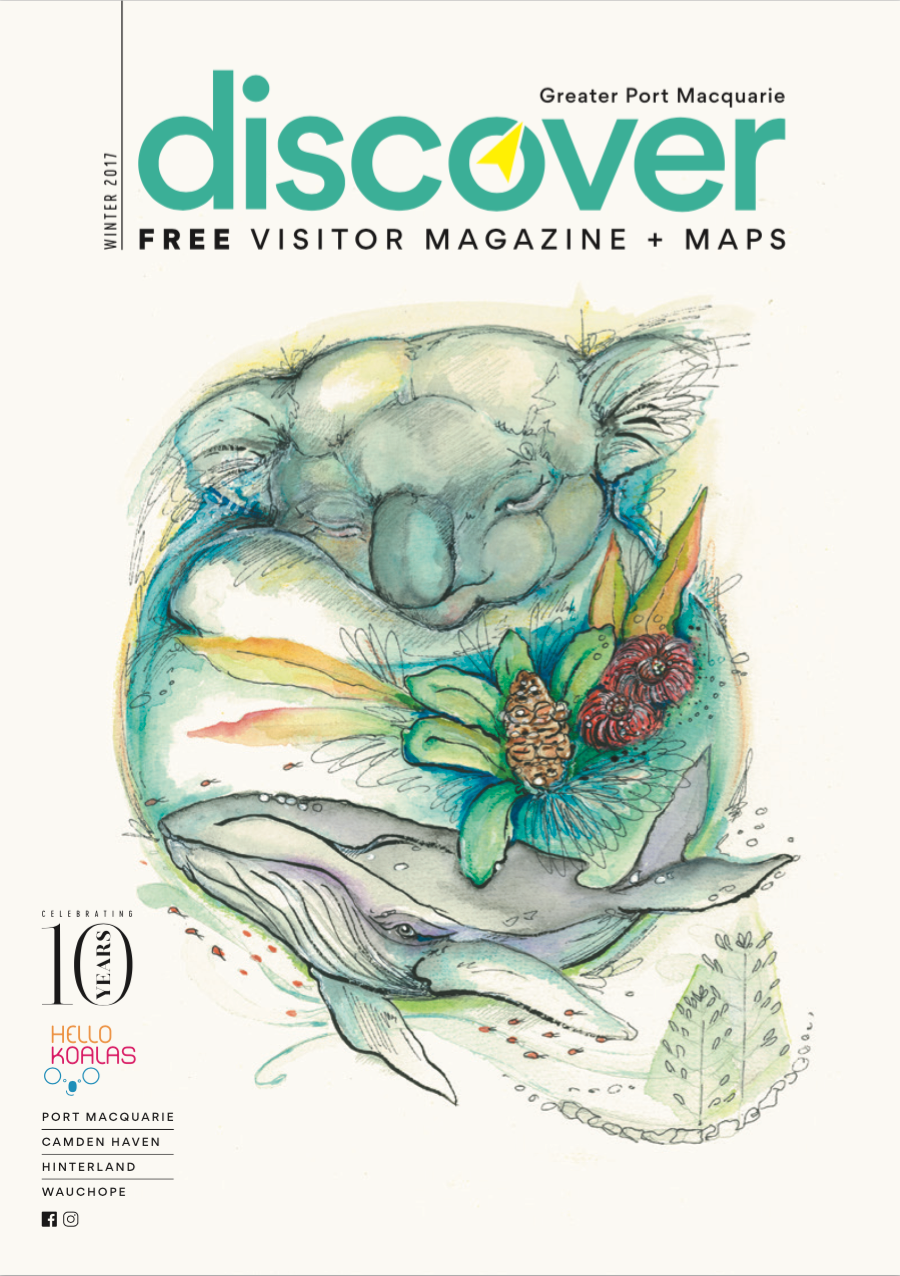 Or for more information about the Greater Port Macquarie area, check out our other suggested pages:
Our Region
Things to do
Eating and drinking
Surfing
At the beach
Family Fun & Adventure
Coastal Walks
Author:
Discover Media Australia
About: Locally owned and operated by local husband and wife Andrew and Lucy Kowalewski, Discover Media Australia (DMA) is your go-to for tourism advertising and marketing.
Post comment