8 reasons to get out of bed early in Port Macquarie
Posted by Discover Media Australia on 30 July 2017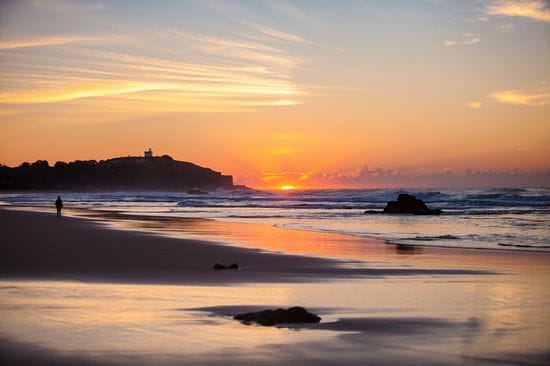 ONE:
Watching the sunrise has to be one of the best ways to start your day in Port Macquarie. Put your best foot forward and take a walk along the Coastal Walk - a 9km easy grade walk that follows one of the most dramatic and inspiring coastlines in NSW. There are so many locations along this walk to take in the sunrise over the ocean and you can feel good about getting your daily fitness in at the same time. From May to November make sure you look out for the whales! Sunrise and whales? Yes, Port Macquarie has it all! (view from Harry's Lookout pictured below)
TWO:
Change up your breakfast routine and add a little adventure to it. Pack some supplies and cook a BBQ brekky at Oxley Beach or Shelly Beach for front row seats to the Pacific Ocean. Even the same simple bowl of cereal that you have at home will taste like a gourmet creation amongst these inspiring venues (Harry's Caravan at Shelly Beach pictured below).
THREE:
Morning is often when you find the best sea condiitions - wind is usually minimal making the waves smooth and inviiting. Revatlise the body and mind and go for an early morning surf or dip in one of our beautiful beaches across the region (Lighthouse Beach pictured below). Get the kids into the routine too and sign them up for surf lessons before school with Port Macquarie Surf School.
FOUR:
If you need a partner in crime to help motivate you out of bed, then take your four legged friend for a walk along Lighthouse Beach (south) or Nobbys Beach (pictured below), both dog friendly beaches - you'll feel amazing and your pooch will certainly thank you too!
FIVE:
Join a walking/running group or meet some mates for an early morning work-out. Flynns Beach (pictured below), Town beach and Lighthouse are popular locations. There's also a series of public excercise stations set along the coastal walk to take advantage of. I doubt any gym can give you this kind of atmosphere to do your morning work-out.
SIX:
If you're more into soaking up the scene and low impact starts to the day, then just grab your favourite hot cuppa and find a bench or a patch of sand on the beach for front row seats to watch the the best show of the day...sunrise. Salty Crew Kiosk at Town Beach makes great coffee and is open from 6am, very handy.
SEVEN:
Everyone knows that the best time to go fishing is first thing in the morning, but add some adventure to it and pack the fishing rods and 4WD along Lighthouse Beach. Be sure to check tides and that the conditions are good and set out to find the perfect spot to greet the day (beach driving permit required). If you'd like somone else to do all the planning for you, then book a fishing charter with Port Macquarie Fishing Charters and get on board Ocean Star for the real deal fishing experience.
EIGHT:
Get those legs moving first thing in the morning and head out for a bike ride. If you want to combine it with taking in the sunrise then try going along the foreshore - start at the Port Macquarie Marina on Park Street and follow the shoreline past Westport Park all the way to the Breakwall. From 9am you can hire a bike from Graham Seers Cyclery if needed.
Need some more inspiration?
Pick up a copy of our latest free discover magazine locally (look out for the stunning koala illustration on the cover by local Mel Casey)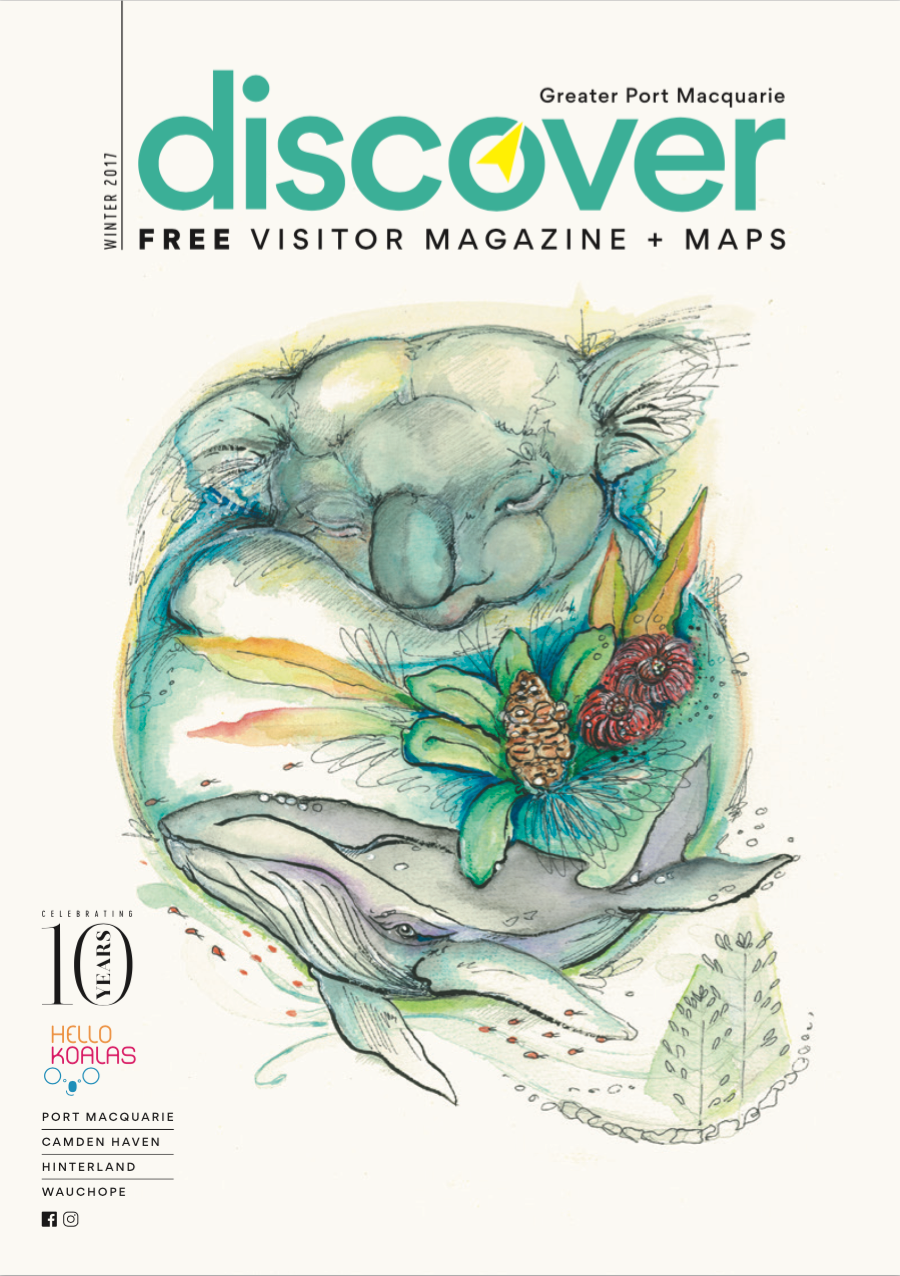 or check out our other suggested web pages:
Author:
Discover Media Australia
About: Locally owned and operated by local husband and wife Andrew and Lucy Kowalewski, Discover Media Australia (DMA) is your go-to for tourism advertising and marketing.
Post comment