Get the edge for this weekend's Ironman event
Posted by Discover Magazine Port Macquarie on 2 May 2019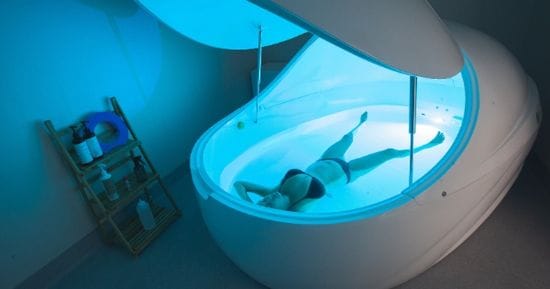 For all of those athletes who might be elite or not so elite, if you've taken the plunge and entered in this year's Port Macquarie Ironman event in any capacity, my hat's off to you!
It's nearly here and it's been exciting to watch Port Macquarie quickly transform into an oversized course marked out for river swimming, road biking and coastal running. Not to mention the circus size tents, amenities and pop ups located all around the CBD. Even the influx of athletes arriving early this week to prepare before the big day is noticeable.
Did you know, however, that there are many things happening in and around town for the athletes and for spectators or supporters? Here are some the things happening that you might not be aware of especially if you're from out of town.
CRYOTHERAPY AND FLOATATION TREATMENT AT THE ARCTIC STUDIO
Yes, Port Macquarie now has its own modern relaxation centre which has features specific for sport preparation and recovery.

Have you heard of Cryotherapy? It's a treatment used by professional athletes all over the world and if you're competing, then this could just be the edge you need over your competitors. There are so many benefits and the centre is located right in the CBD at 59 Clarence Street Port Macquarie, so it's really easy to pop in for the treatment. They say the benefits are significant for both preparation and recovery before and after the race so check it out with the links below.

If giving yourself a quick freeze isn't enough for you, then consider the Floatation Treatment either on its own or in combo with the Cryotherapy. They say 1 hour of floating can be up to 8 hours worth of deep sleep. That sounds like a pretty ideal way to give yourself every possible advantage for the race, especially if you're short on time or you're not getting great sleeps leading up to race day.

If you're curious about these treatments and their benefits as an athlete, and to find out if they are appropriate for you, then check out The Arctic Studio's website (link below) which goes into much further detail, or contact their knowledgeable staff. You can also book your time slot online, but hurry up as there will be hundreds of athletes looking for this kind of edge with only a few days to go!
The Arctic Studio, Port Macquarie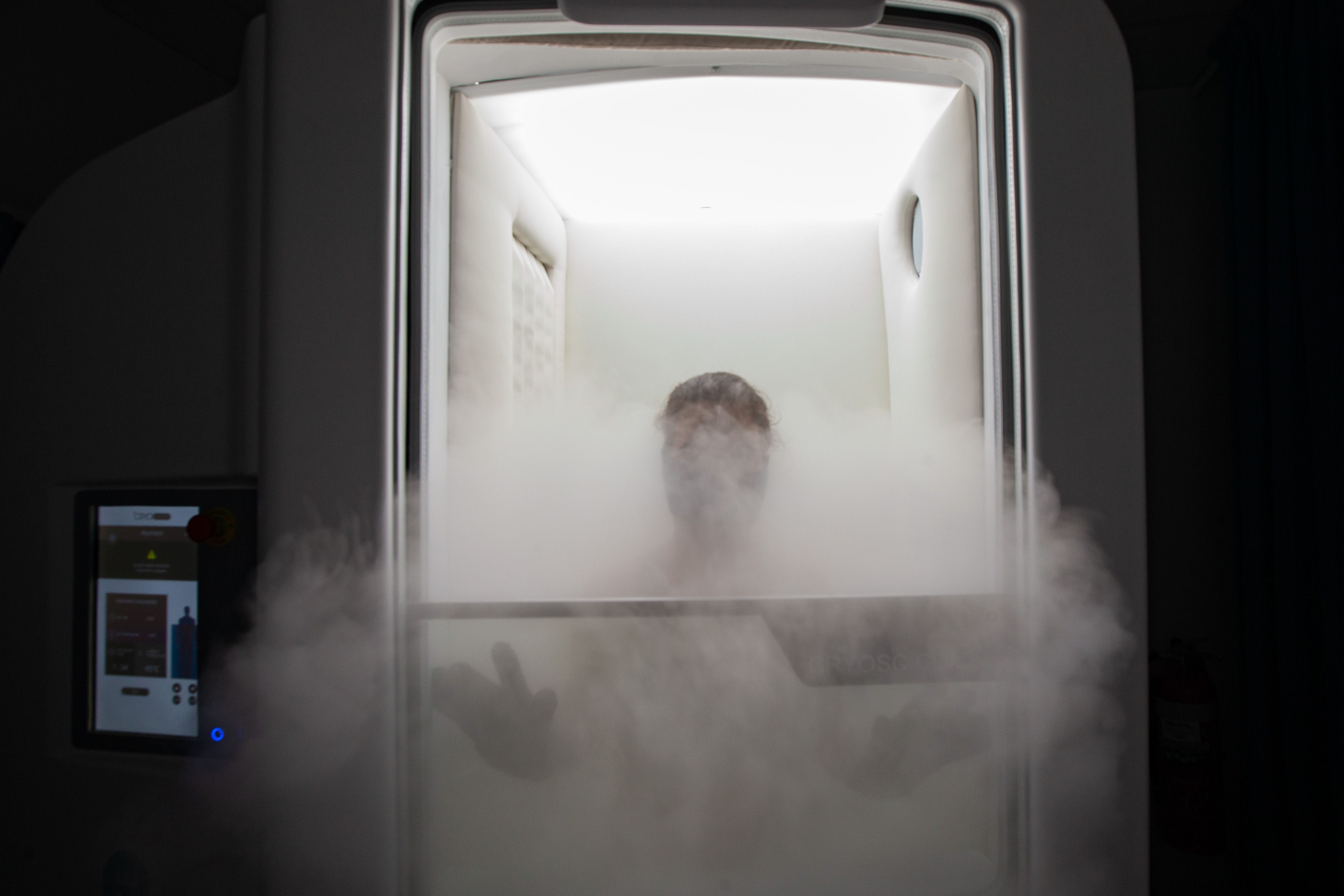 Photo of Cryotherapy at the Arctic Studio, Port Macquarie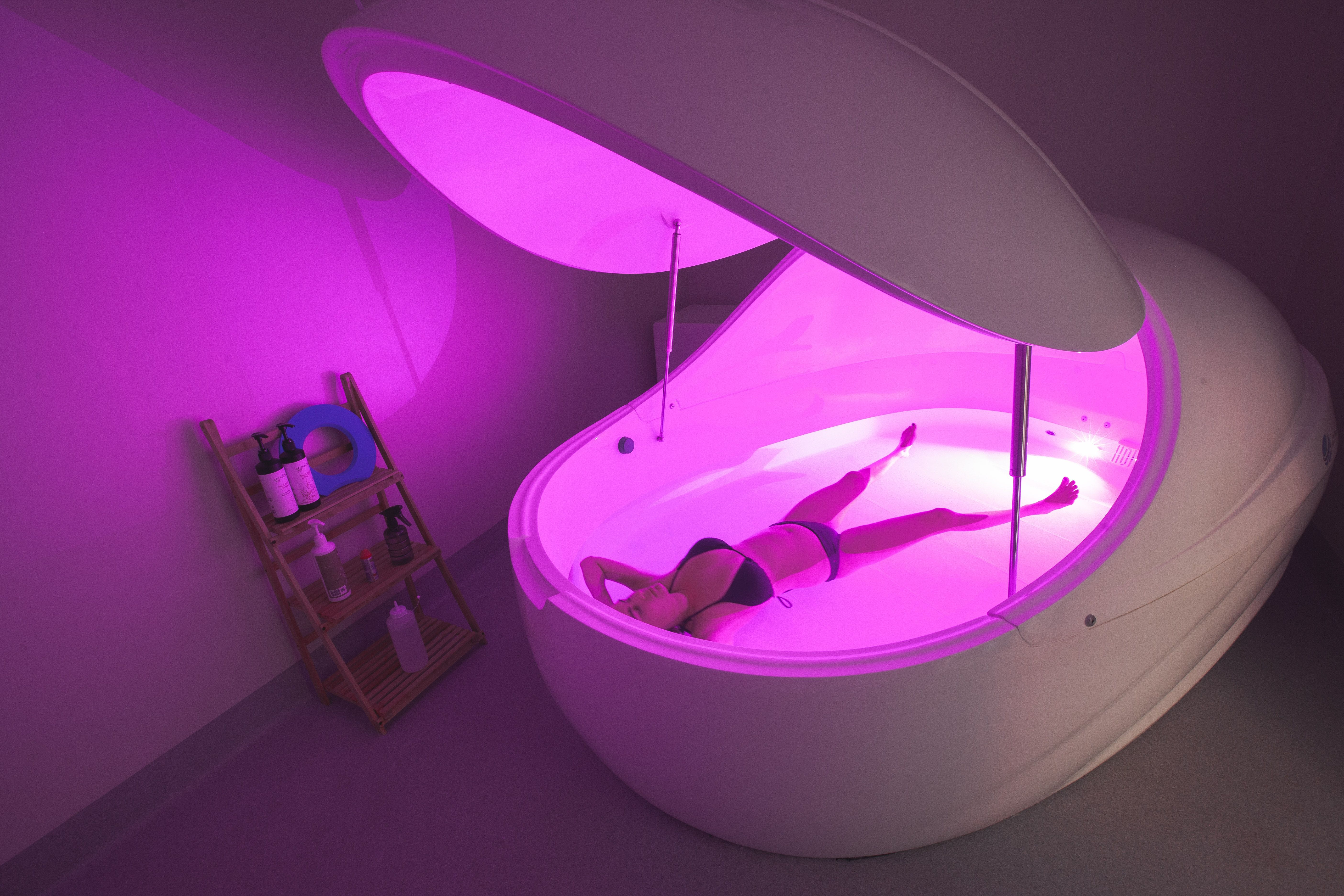 Flotation at the Arctic Studio, Port Macquarie
EASE INTO THE RACE OR RECOVER AFTERWARDS WITH A COASTAL WALK
One way to ease those butterflies in your stomach as race day approaches might be a relaxing coastal walk. Using the sounds of the ocean and sites of nature to calm the nerves could be just what you need. The Port Macquarie Coastal Walk is up there on the top things to do in Port so don't come all this way and not check it out. It might work out better as a recovery stroll or something for your supporters to experience while you're busy prepping for the big day. You don't even have to do the whole thing - it's well signed and access points are all throughout the walk so pick a section and step in to it!
Here is a great map to reference: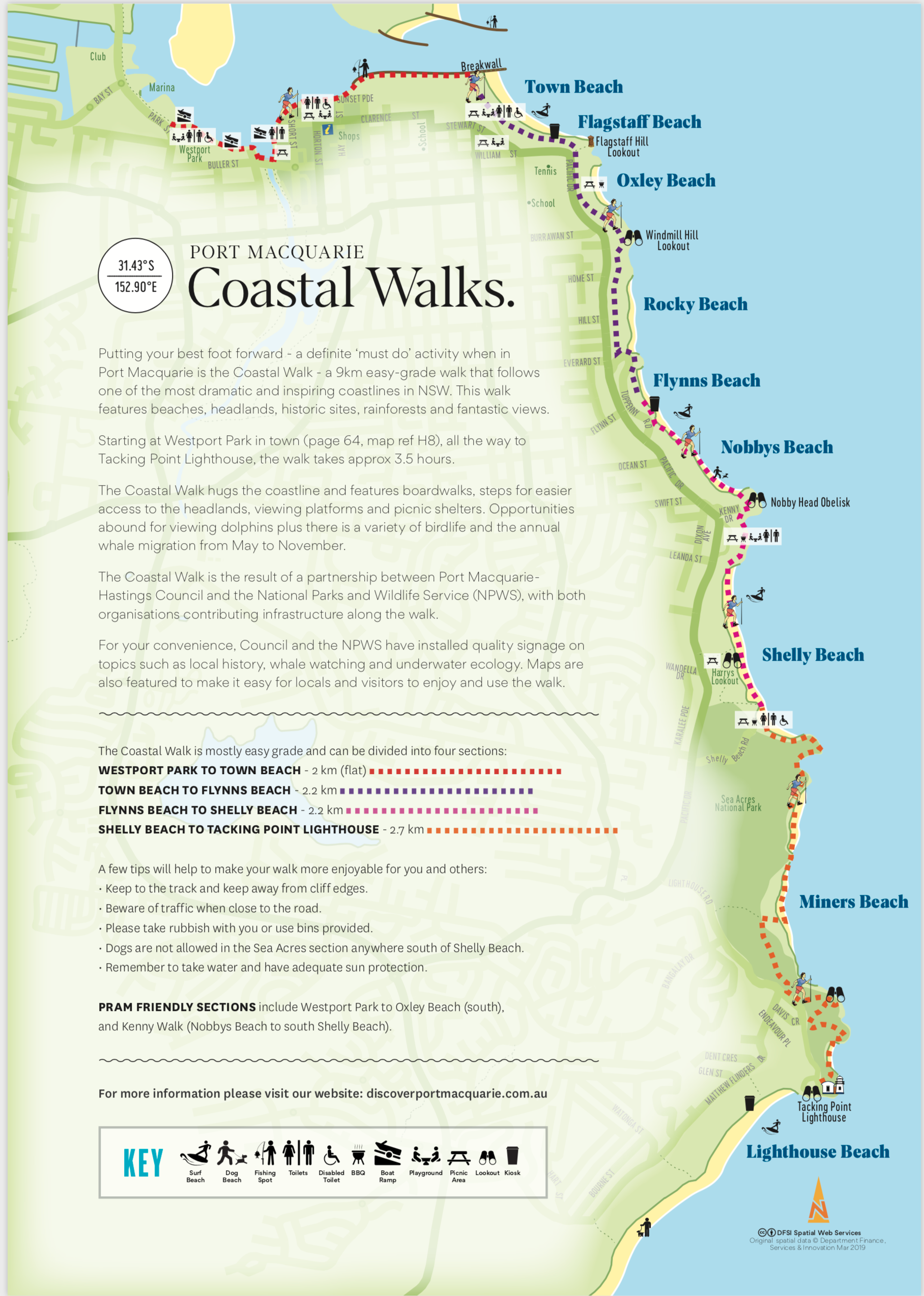 Map image from Discover Magazine (Greater Port Macquarie Region) Winter 2019 edition.
Also, check out this video of the Port Macquarie Coastal Walk:
Bright Night Run, Port Macquarie
NOTHING SAYS RECOVER LIKE A BIG ALL DAY BREAKFAST
Wind down with the vineyard vistas and delicious French inspired menu at The Little Fish Cafe. This Monday they're putting on a special IRONMAN all day breakfast and lunch so get over there between 9am and 4. Check out the facebook event HERE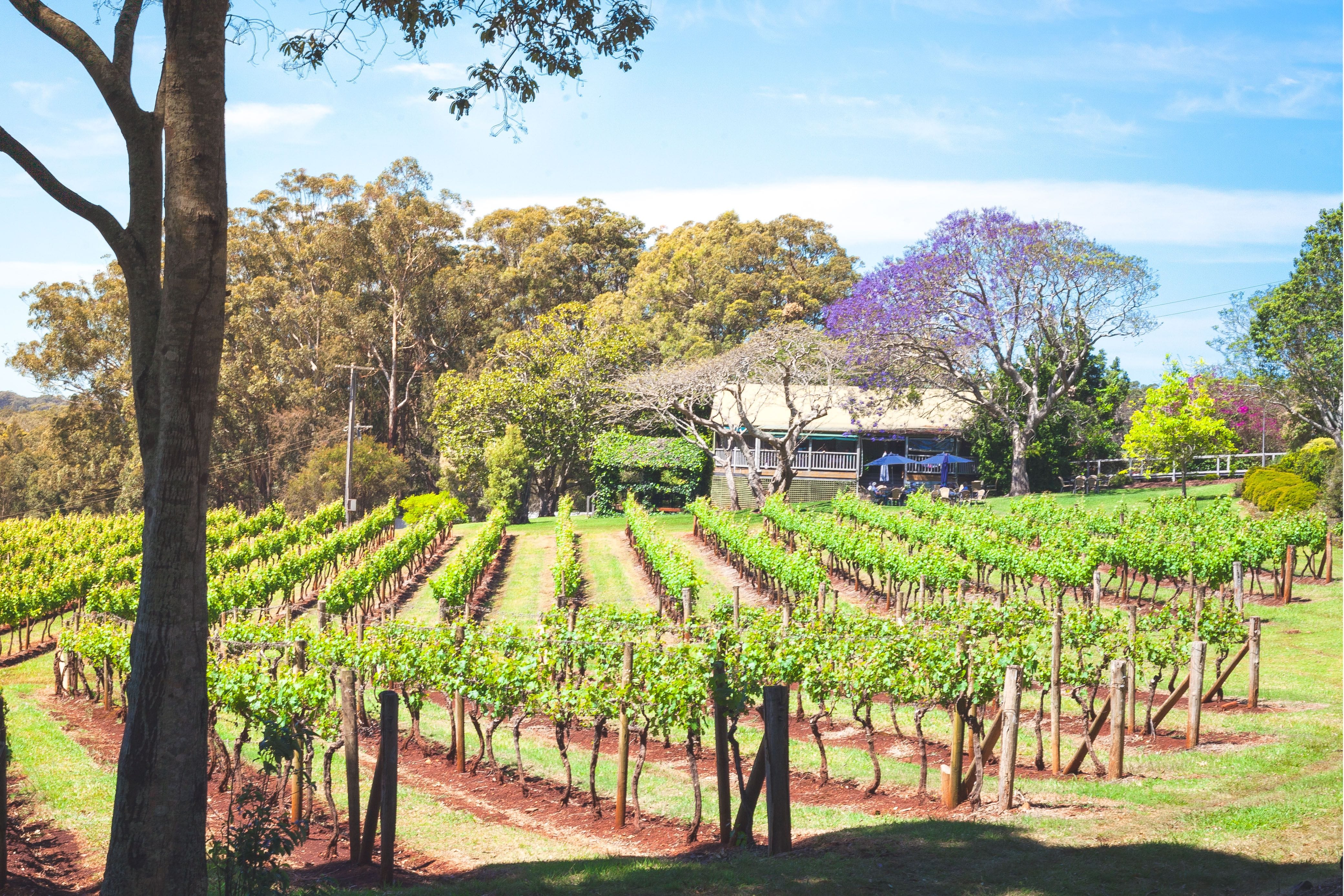 Photo of The Little Fish Cafe + Restaurant
DIIDN'T GET ENOUGH OF THE COURSE? TAKE A DIFFERENT KIND OF COURSE AND FOLLOW THE PORT MACQUARIE WINE TRAIL
Perhaps a less physical way of getting to your next check point is to follow the Food, Wine + Brews Trail and visit some of the local vineyards that are not far from town. Especially great for those who are not competing and are here as support crew looking for something to do before and after the race.
Here's a quick reference map to get you started but the best guide for the trail is in the Discover Magazine (winter 2019 edition) found at your accommodation.
Or go to the wine and brews page at discoverportmacquarie.com.au website for the venue listings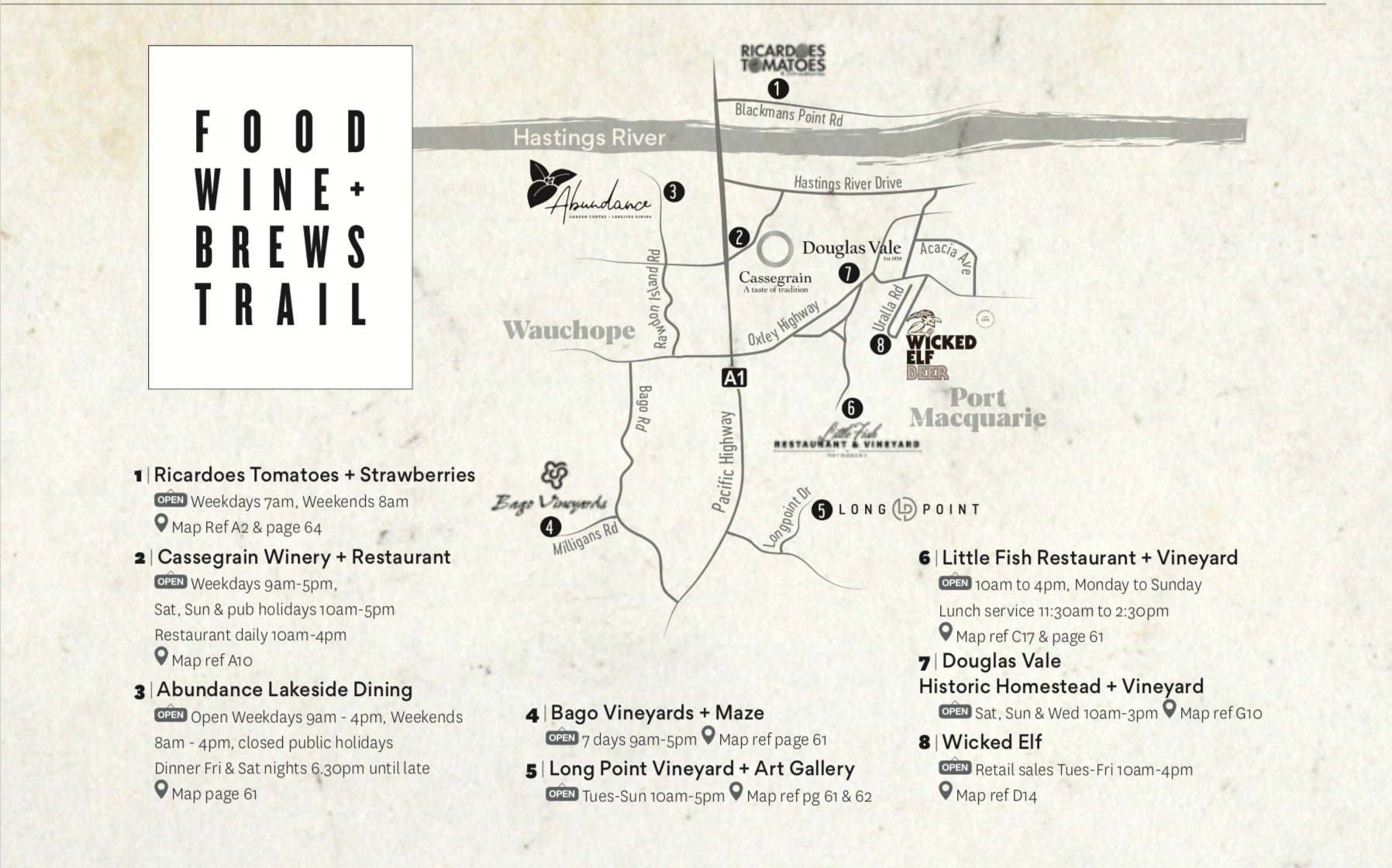 Map image from Discover Magazine (Greater Port Macquarie) Winter edition 2019
PICK UP A DISCOVER MAGAZINE
If none of the above are doing the trick for you then grab a Discover Magazine from your accommodation, The Glasshouse info centre or any of the hot spots around the region. The newly released edition is packed with Information and Inspiration about the stunning region that you're in.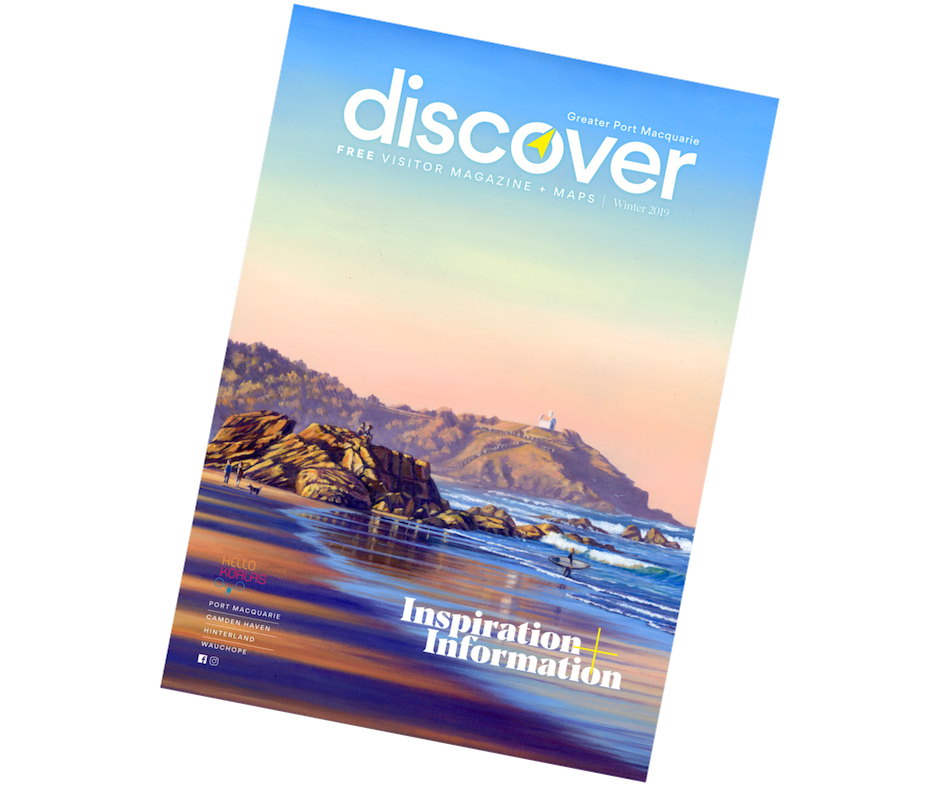 Good luck to all the competitors for this weekend and have a safe and enjoyable time on the course! We'll be cheering for you!
Author:
Discover Magazine Port Macquarie
Post comment